What is the process of getting planning permission for a loft conversion?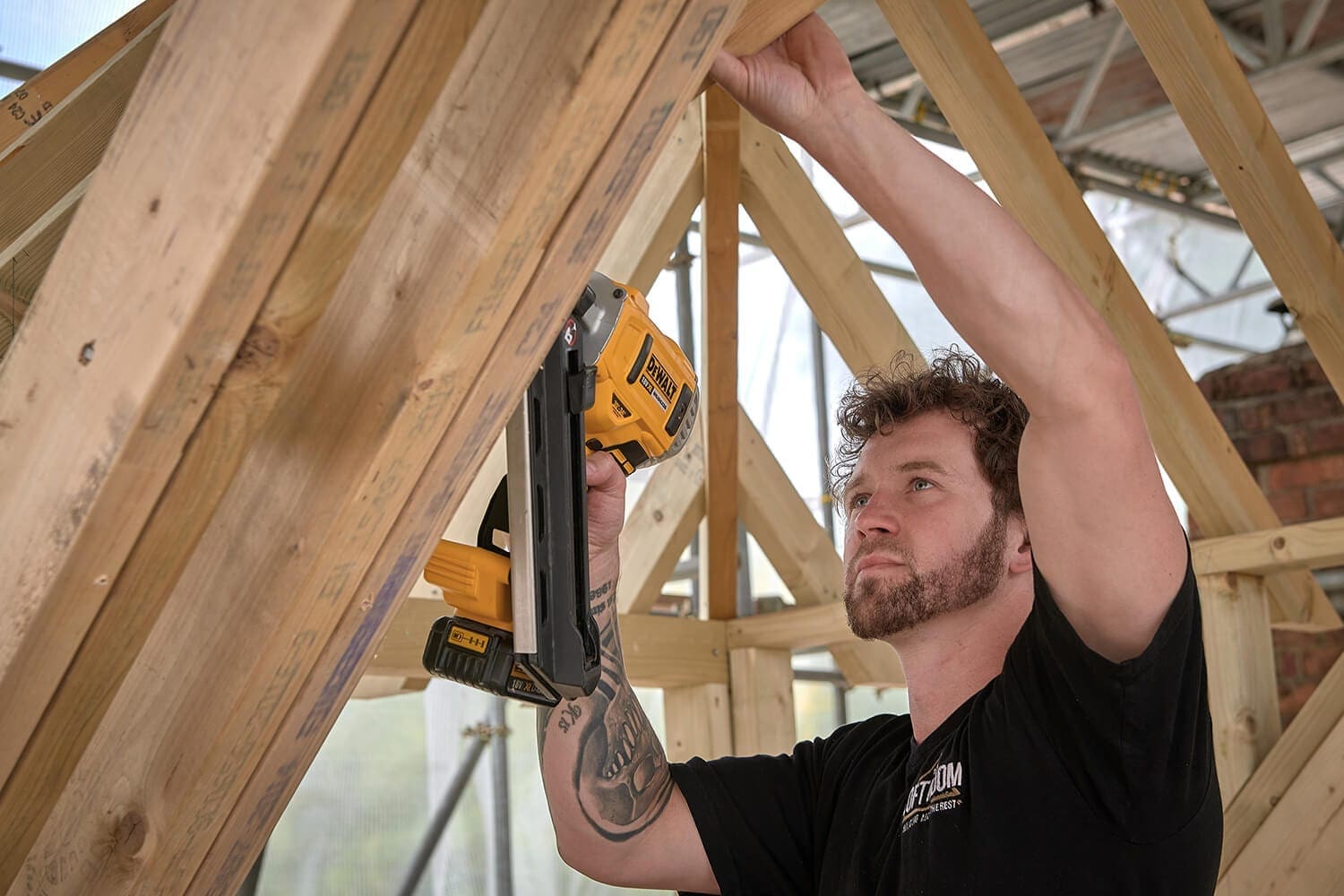 As we approach the end of 2022, you might be thinking about a new home in 2023, or how you can make improvements to your current home in the new year. Whilst moving homes may well provide you with the extra space you need, you may want to consider how you can expand your existing home with a loft conversion.
On average, a loft conversion can increase the value of your home by up to 20%, whereas a home move comes with the associated moving costs and, in the current property market, may not be the most cost-effective way of increasing your living space.
Whilst most loft conversions don't require planning permission, there are some exceptions to this which you may have to consider if you are planning on converting your loft in 2023.
When is planning permission required for a loft conversion? 
If the following applies to your loft conversion, you will usually require planning permission.
The new roofing adds more than 40m3 of space for terraced houses, or 50m3 on detached and semi-detached houses. It's worth noting that any previous roof extensions that have been made will count towards this allowance.
The extension is built higher than the highest part of the existing roof.
The extended space goes beyond the plane of the existing roof slope facing the highway.
New roofing materials aren't either an exact match or very close to the original.
There are raised platforms, balconies, terraces etc.
Dormers or any other extensions (except hip-to-gables) are set back over 200mm from the original eaves.
You have extensions that overhang the outer face of the original wall of the house.
There may be further reasons that require you to obtain planning permission, so we always advise you check your permitted development rights before planning any works.
Additional to the above, If you live in a listed building you will require Listed Building Consent and those living in a designated area, such as Conservation Area, Area of Outstanding Natural Beauty or National Park will usually need to apply for planning permission.
A lot of loft conversions will fall under permitted development rights, meaning you don't require planning permission. That said, whether you require planning permission or not, you will always require building regulations approval which is a legal requirement. Without approval, your local council may enforce you to make changes to the build and you may also be fined.
Step by Step Guide to obtaining planning permission
Step 1 – Understand If Planning Permission Is Required
Understanding if your loft conversion require planning permission is the first place to start as it could save you making an application altogether if your plans fall under permitted planning.
Planning permission is put in place to stop disruptive or inappropriate development in certain areas. Depending on the type of loft conversion you're looking for, you may or may not need to follow the additional steps and start the planning permission application process. Speaking with a loft conversion specialist will usually help clear this up fairly quickly. 
Step 2 – Contact Your Local Authority's Planning Department
If your loft conversion is going to require planning permission, it's advised that you speak with your local authority's planning department first. This will help understand if your application will be accepted in the first place, potentially saving you time and money. Your local authority's planning department will also be able to advise on changes you could make to give your application the best chance of being approved.
 Step 3 – Submit Your Application With Your Council
Once you've spoken to your local council's planning department and made any required changes to your plans to improve the approval likelihood, the next step is to submit your application for planning permission.
Your application needs be filled in with your local planning authority. The majority of applications for planning and building control are completed online using the Planning Portal.
You will be required to supply supporting information for your building/development project, when submitting your planning application including the following:
The site plan and location.
Evidence of ownership of the property, usually your ownership certificate.
An agricultural holdings certificate if applicable.
The application fee.
Once the appropriate fee has been paid and your application has been submitted, applicants will receive a receipt via email. Fees for applications will vary depending on the details of the application. To get a good idea on what fee you could expect, you can use the Planning Portal fee calculator. 
Step 4 – Application Assessment 
Once your application has been submitted, the relevant local planning authority will assess your application. The outcome of your application is based on a number of factors including but not limited to, the following:
Loss of privacy
Noise levels
The impact of listed buildings
The appearance and materials included in the design
Government policy
Nature conservation
Highway safety
Previous planning decisions
In England and Wales, residents neighbouring the property may be contacted regarding an application's plans for development. Objections to plans will only be considered when in-line with material considerations such as those listed above. 
Step 5 – The Decision
After considering and assessing the application, a decision will be made. If approved, developments detailed in the application can proceed. If an application is rejected, it's vital that works are not carried out to avoid any enforcements as previously mentioned.
If your application for planning permission is rejected, you reserve the right to appeal if you feel the decision is incorrect. The appeal process can be both costly and lengthy, so we'd advise speaking to a professional regarding the matter before deciding on whether to appeal or not.
If you're thinking about a loft conversion in 2023 and want help understanding whether you'll require planning permission or not, feel free to get in touch for a no obligation chat.