Will You Need Planning Permission for Your Loft Conversion?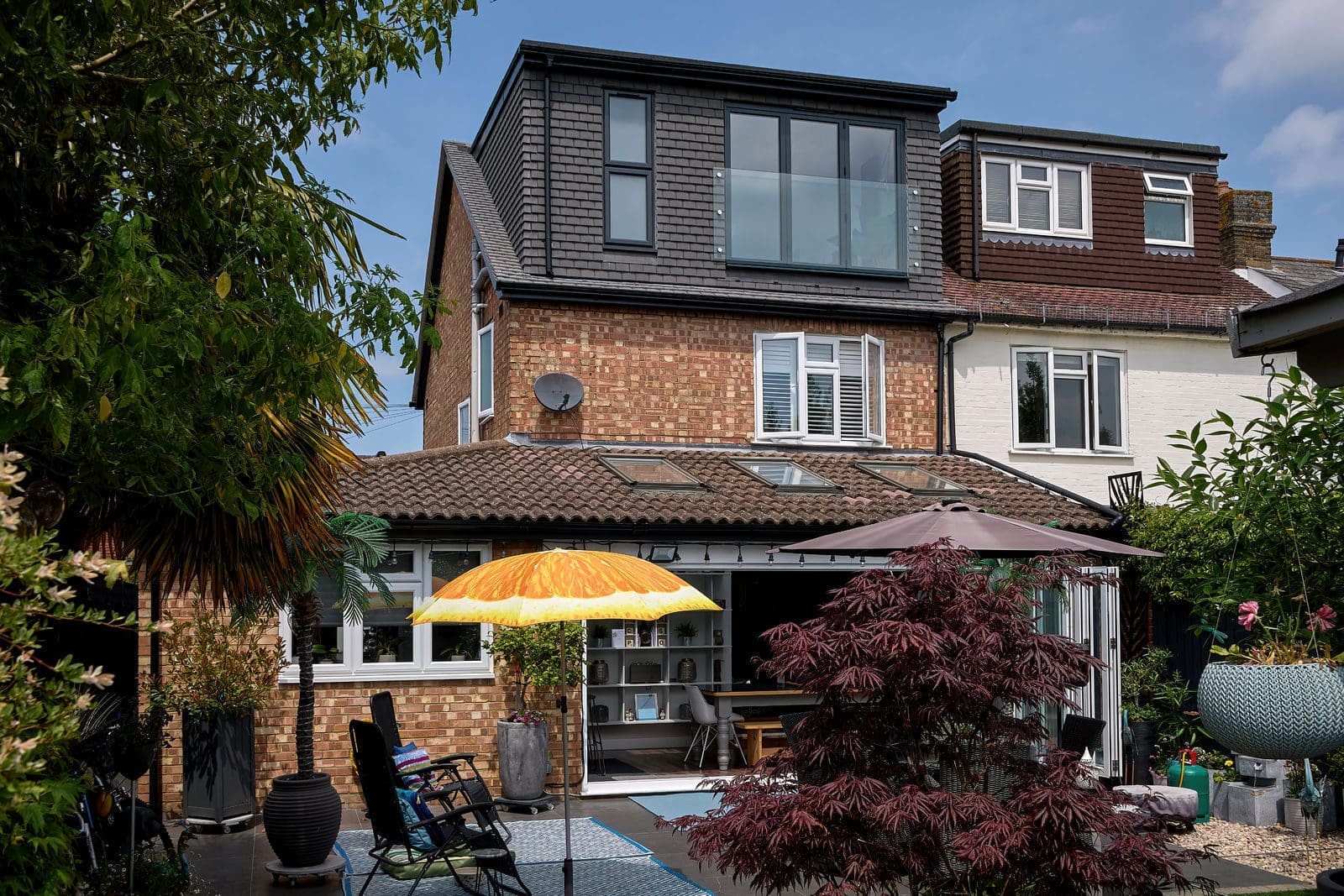 When you decide you would like to convert your loft into a new bedroom or living space, you will inevitably face considerations relating to planning permission.
Fortunately, many loft conversion projects fall under permitted development regulations and do not require homeowners to submit a planning application. However, failing to secure the proper loft conversion permissions before your renovation project begins could lead to complications down the line.
For example, if you do not get planning consent for a project that would require it, you could be served an 'enforcement notice' ordering you to undo all the changes you have made. So, it is vital to ensure you gain the necessary permissions for a loft extension from your local council before you get to work.
What is planning permission?
Planning permission exists to minimise disruption, protect attractive landscapes, historic buildings, and interesting wildlife and control the spread of towns and villages into the countryside. Local planning authorities (LPA) enforce planning regulations, which apply to any construction work requiring a significant change to a building or construction of a new structure.
Your LPA will determine whether or not your loft conversion project can go ahead based on its development plan and various other practical factors. Planning committees consider the external appearance of your building, available infrastructure and how the development would impact the surrounding area. A decision is usually reached within eight weeks followed by a two week validation period, but this could take up to 13 weeks for unusually large or complex applications.
If the council rejects your application, there is the option to appeal. Developers can appeal against many different factors, such as challenging a planning refusal, objecting to proposed planning conditions or disagreeing with the requirements of an enforcement notice. The appeals process could take several months to conclude but could lead to a positive result.
Alternatively, permitted development rules are more generally more relaxed. Permitted development rights derive from general planning permission granted by the government that exempts many types of loft conversion from requiring planning permission — provided they conform to revised rules set out under the national legislation for permitted development.
What types of loft conversion fall under permitted development?
The details laid out in the Town and Country Planning (General Permitted Development) (England) Order 2015 state that a loft modification falls under permitted development rights subject to the following limits:
A volume allowance of 40 cubic metres for terraced houses.
A volume allowance of 50 cubic metres for detached and semi-detached houses.
No extension beyond the plane of the existing roof slope of the principal elevation that fronts the highway.
No extension to be higher than the highest part of the roof.
Materials to be similar in appearance to the existing house.
No verandas, balconies or raised platforms.
Side-facing windows to be obscure-glazed; any opening to be 1.7 metres above the floor.
Roof extensions are not to be permitted development in designated areas.
Roof extensions (excluding hip to gable) must be set back as far as practicable, at least 20 centimetres from the eaves.
According to these conditions and depending on the location and scope of your project, several conversion types do not require planning permission.
Many dormer conversions extend vertically from existing roof slopes, and a hip to gable extension straightens the sloping side of a roof to create a wall. Neither type of loft conversion require any dramatic changes to roof structure, meaning that both can typically qualify for permitted development.
The same goes for Velux window conversions, which can also be built under a Certificate of Lawfulness. This certificate means that, as long as you build within the council's guidelines, you do not need to wait for the application to be approved before work commences.
How can you ensure you have the correct type of permission?
It is worth noting that permitted development rules may not apply to designated restricted areas or listed buildings and do not apply to converted houses, flats or maisonettes. Some types of loft conversion, such as a piggyback extension or some Mansard loft conversions, will also require planning permission.
Although some works do not require planning approval, we recommend applying for a Certificate of Lawful Development (CLD) to prove that your development complies with regulations. Acquiring this certification could take up to 10 weeks, but permitted development is cheaper and quicker than securing planning permission. Plus, embarking on a loft conversion project is far more cost-effective than moving house to gain that crucial additional living space.
Every project has different specifications and requirements, and there are other building regulations to consider, including the Party Wall Act. So, it is always wise to seek the advice of an experienced architect or builder to ascertain what permission is needed and submit the relevant applications on your behalf to obtain the correct approval.
The Loft Room's reputable loft conversion specialists will ensure your project conforms to building regulations throughout every stage of the loft conversion process. Contact us today at 0800 002 9291 or email info@the-loftroom.com to discover how we can help.