Which Loft Type is Right for Your Home?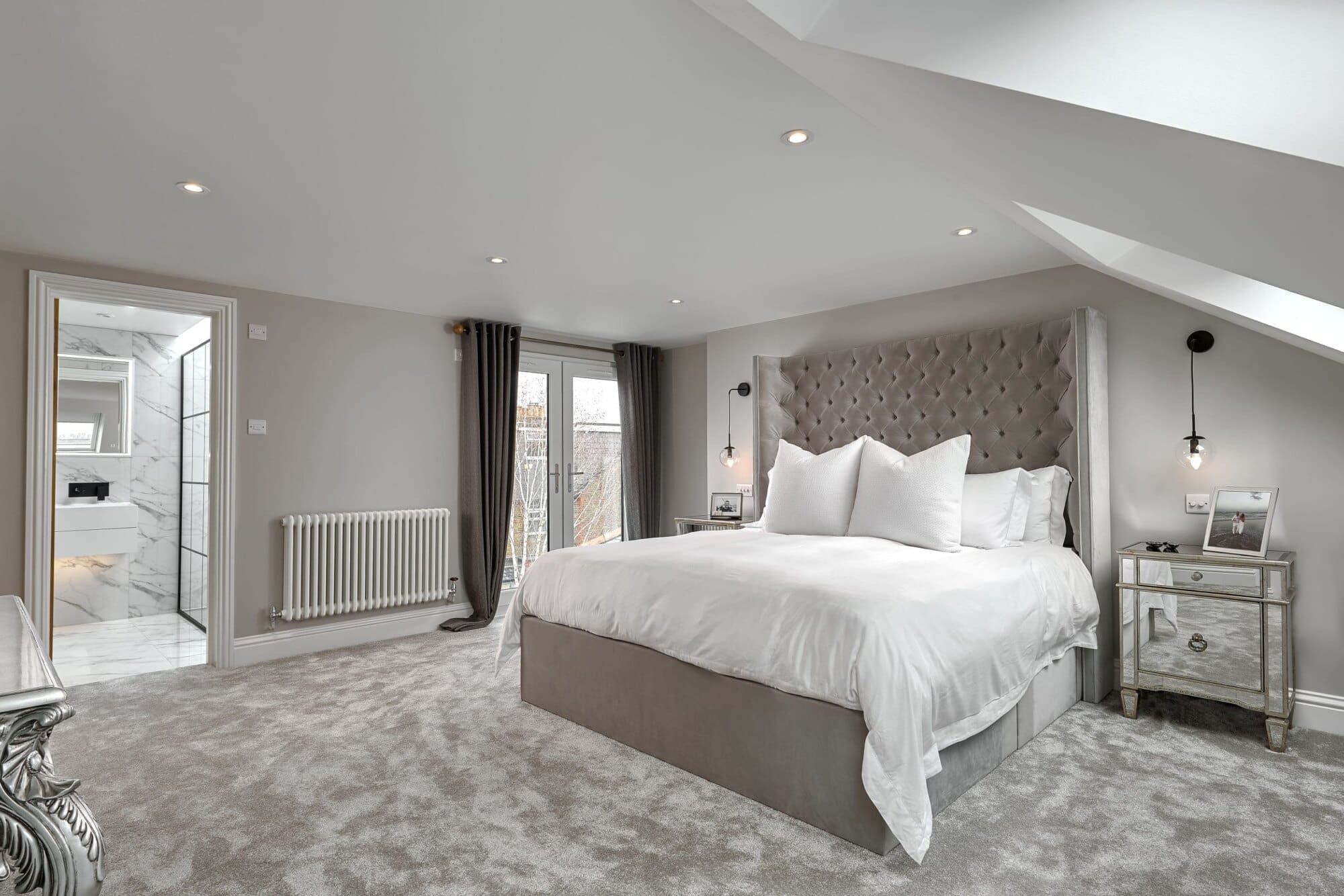 You may not think that your house is suitable for a loft conversion, but there are actually many different options at your disposal!
The perfect loft space for your home is not a one-size-fits-all solution; in every case, there are many variables to consider, including the type of roof you have, the floor space, roof height and angle, planning regulations, budgets and neighbouring homes. These things must all be evaluated before your conversion project can begin, and the type of extension you and your loft conversion specialist choose for your home will entirely depend on a combination of these factors.
There are several types of loft conversions to suit different homes and purposes. So, which is the best loft type for your home? To help you decide, here is a breakdown of some of the different types of loft conversion out there and what they are best used for…
Extending the floorplan
Mansard
A mansard conversion is suitable for many homes — particularly period properties — and a stylish way to add more usable space to a property. It is usually positioned at the rear of a house, but in some cases, it may be situated at the front.
Rear dormer
A rear dormer extension is by far the most popular in the UK and is suitable for most lofts with a sloped roof. If you have a cramped attic space that you would like to turn into a usable room, this might be the perfect solution.
L-shaped dormer
An L-shaped dormer is usually most suited to Edwardian and Victorian properties, which often have a back addition built into the rear of the structure. This is the best way of adding a generous amount of space at the top of a house, especially for these types of mid-terrace period properties.
Side dormer
This style is much akin to the rear dormer. A side dormer loft conversion is ideal for adding maximum space on one side of your home (or both if the property is detached!).
Making the most of existing space
Pitched dormer
The pitched dormer is perfect if your roof already has the height it needs. This type of loft conversion opens up the space to create a characterful new room with lots of interesting angles, which is why it is often regarded as one of the most aesthetically pleasing designs.
Velux
A Velux loft conversion is a type of loft conversion that uses windows — rather than altering the roofline — to allow natural light to flood the room.  This type of loft conversion is the most non-intrusive, cost-effective and easiest way to create additional space. However, it does require a good amount of height between the loft floor and the existing ridge.
Adding headroom and height
Hip to gable
This loft type is a very popular way of adding lots of living space to an attic by increasing the height of side-sloped roofs often found on end-of-terrace, detached or semi-detached homes with a hip roof. A hip-to-gable conversion can also be combined with other dormer loft conversions to maximise the potential for space.
Piggyback
Although a piggyback conversion will always require planning permission, it is a great way of creating a new room at the top of your house. It involves removing the existing roof completely and raising the perimeter walls by approximately 1.3 metres to gain significant head height and achieve more walkable space.
Here at The Loft Room, we will take care of all the hassle involved in a loft conversion project. We can consult with you to determine whether your loft is suitable for conversion and which style and types of loft conversion is the best fit for your needs. If you are thinking about transforming your loft, get in touch today.