How Much Does a Loft Conversion Cost?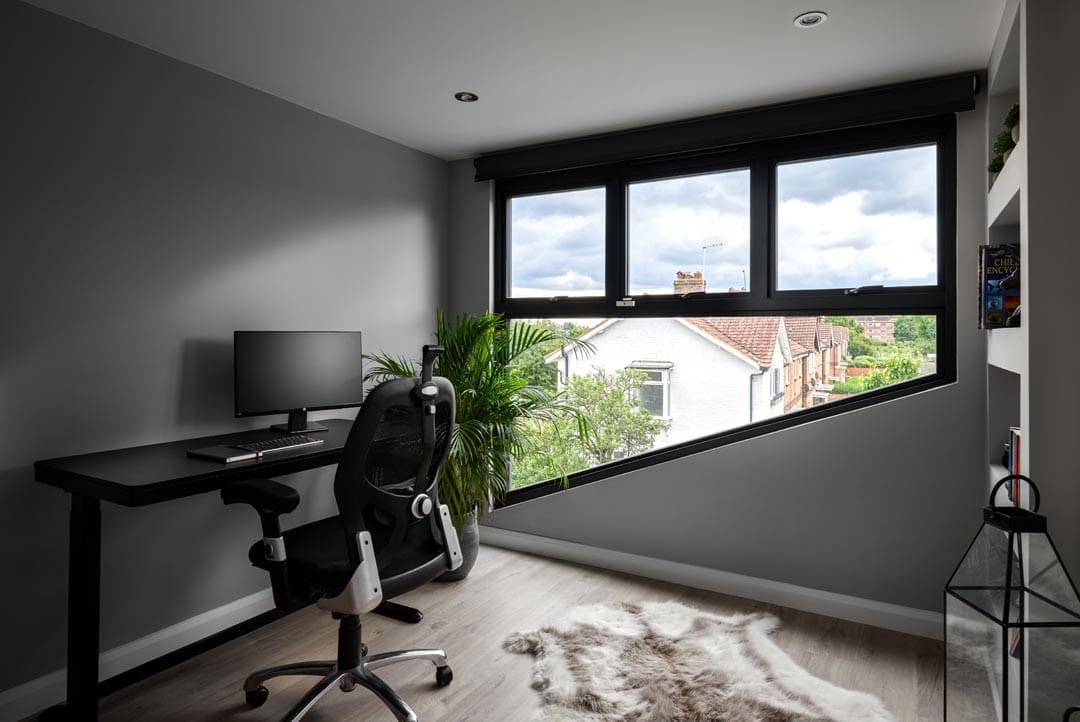 If you want to gain extra space in your home, add value to the property or find yourself longing for a room with a view, a loft conversion can be an excellent solution, particularly in areas where extensions can be more restricted.
Build up into the loft and fall back in love with your home! Converting your loft into practical rooms and utilising your space is a unique way to breathe new life into your home — and is more cost-effective than selling up and moving out…
July 2022 marked 12 successive monthly price increases as the housing market continued to defy expectations, with the average price of a house in London sitting at £526,183. House prices surged during the Covid pandemic in the 'race for space', which saw homeowners looking for bigger properties as working from home became the new normal.
In 2022, the average cost of moving house is also £3,838 — including valuation fees, solicitor fees and general moving expenses. And that is before you add on stamp duty (the holiday period is long gone)! Meaning renovating your existing property could be the smarter move
How much will a conversion cost?
On average, a typical UK loft conversion will cost around £40,000. However, this price tag can vary considerably depending on the size and complexity of the project.
Some of the most important factors that will affect the your loft conversion cost are:
The size of your loft.
The property's existing roof structure.
The style and quality of the finishings.
How long the project takes.
Where you live.
As a general rule, the bigger the loft conversion and the higher quality of the finishes, the bigger your budget will need to be.
Which conversion is right for you?
The most common type is the rear dormer loft conversion — an extension to the existing roof with vertical walls, which add floor space and allow for windows. This is suitable for most homes with a sloping roof and typically costs between £30,000 and £50,000. If space and style are your goals, a rear dormer conversion is perfect for your property.
Or, opt for a hip-to-gable conversion, where one of the sides of the roof is replaced with a vertical end wall. Hip-to-gable conversions are a fantastic way to add headspace to bungalows, semi-detached and detached homes and typically cost between £40,000 and £55,000.
A Mansard roof conversion significantly alters a house's appearance, with sloping walls and a flat roof. Many people like that Mansards are aesthetically similar to regular roofs and create the feeling of an additional storey rather than a modified loft. These more significant projects can cost between £50,000 and £60,000.
Considerations for your project
As the world opened up again, there was a rush of people who wanted to get work done on their homes — in the UK and overseas. This meant demand has rocketed for imported supplies — from timber, steel, aluminium and roofing products to plastics and polymers, paints and resins.
Due to the ongoing supply chain crisis, loft conversions, which normally take between eight and 10 weeks to install, now take between 12 and 16 weeks. Waiting lists are longer than ever, with many smaller firms fully booked until next summer.
Though there is a clear need to plan and book ahead, these wait times are nothing compared to the time and effort moving house can take. Moving into a new home takes months — not to mention any added complications if you are part of a property chain.
Getting your loft conversion underway
The adventure of a new loft conversion is always exciting. Still, before your project can begin, you will need to observe a few procedures to ensure your project complies with guidance from your local planning authority.
It is advisable to get comprehensive plans drawn up for your conversion, either from an architect or an architectural technician. This will lay out precisely what changes will happen and how the finished project will look, considering all the relevant structural changes that need to be made, including all the necessary calculations.
If your property has permitted development rights, you can usually build a loft conversion under a Certificate of Lawfulness. Otherwise, you will need to obtain planning permission and cannot start work until approval has been granted. Once your application is validated with the council, your conversion can be underway in a matter of weeks.
Experienced surveyors will also need to assess your property to determine its suitability for a loft conversion and the building and planning regulations it must conform to throughout the process. Additionally, if you own a terraced or semi-detached property, you must inform your neighbours and secure consent for the work ahead, as per the Party Wall Act 1996. 
The Loft Room is a specialist loft conversion company covering Southwest London, Berkshire, Surrey, Hampshire and Middlesex. To find out more about our loft conversion process and get a quote, contact us on 0800 002 9291 or email info@the-loftroom.com.