Fall in Love with Your Home Again in 2021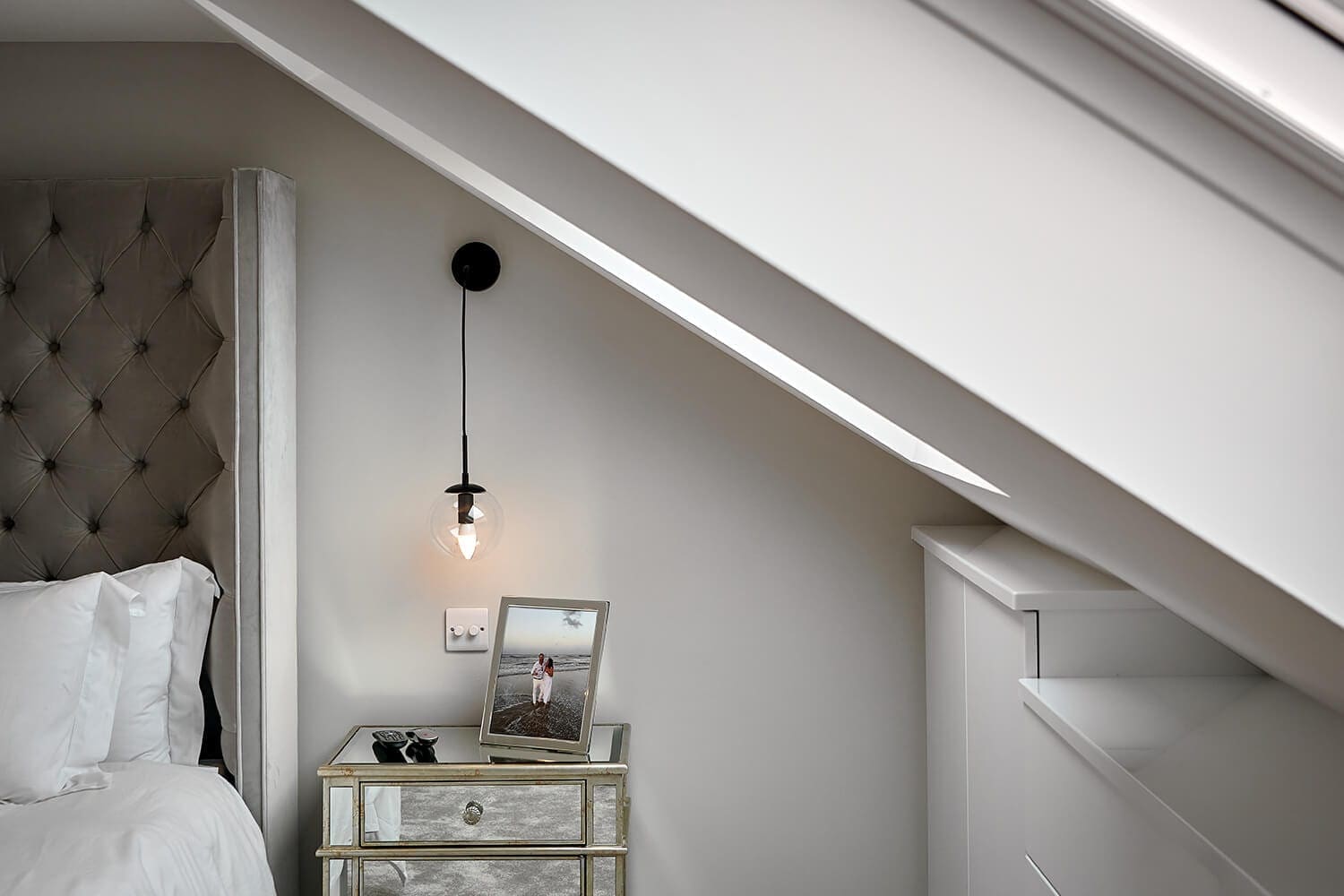 Have you fallen out of love with your home? If so, you are not the only one.
Over the past year, we have all become tired of our four walls and frustrated at the lack of space. What once seemed like a generous family home now feels poky and claustrophobic as our homes have become offices, schools and even gyms.
But the good news is that you do not need to find a new home to get that loving feeling back. In fact, that spark you have been longing for has probably been there the whole time — hidden away in your loft.
You just need a special someone (or a special loft conversion company) to draw it out…
A pleasant surprise
Gone are the days of loft conversions being a bland, purely practical addition to your home. With an exceptional eye for detail and the right vision, even the most abstract spaces can be transformed into a unique room (or rooms!) that make your heart skip a beat.
And if you think your loft is not suitable for a conversion project, you would be surprised! The type of loft your architect recommends will depend on the style of your property, roof height, available space, planning regulations, budget and your requirements. But with eight main loft extension types to choose from, there are plenty of options available.
The loft conversion process is also much less invasive than having a regular extension — and much less stressful than moving to a new home! Contrary to what you might think, converting a loft into a stunning master bedroom, cosy snug or tranquil office does not have to interrupt your home life. Our process takes just eight weeks, and we carry out all builds from the outside-in — working from scaffolds so that you can relax and continue your day as usual.
With The Loft Room, you will also have your very own team leader on hand to answer all your questions, keep you informed of progress and ensure your loft is nothing short of perfect.
Love at first sight
A loft conversion really is so much more than just a renovation project. It has transformed our clients' homes — even their way of life.
For Steve and Natalie, it was love at first sight…
'A picture paints a thousand words, and for anyone looking at ours, I think they would agree it's a great space. After two months of living in it, it still feels like a hotel room'.
But as with any grand love affair, a loft conversion is not just about looks (although that is, of course, important). It is about leaving a lasting impression and creating a desirable expansion that the whole family will adore — a space they will never want to leave.
And it is safe to say that the team delivered just that for Steve and Natalie's loft conversion.
'Vio led with my build, and I genuinely looked forward to meeting with him to discuss the progression and plan the next phases. My two-year-old daughter would insist on seeing him before she would start her day. She still asks where he is.
'I'm a particular person; however, everything in our space is perfect. Whilst I'm pleased to have the scaffolding down, I will miss having the guys around. 101 coffee pods and one bag of sugar later, we have an amazing loft, finished to the highest standard. Zero hidden costs or surprises. If we moved tomorrow and needed a loft, The Loft Room would be our only call.'
Discover more about Steve and Natalie's loft conversion or flick through the rest of our loft conversion love stories here.