A Loft Conversion — in a Pandemic?! Here is What to Expect…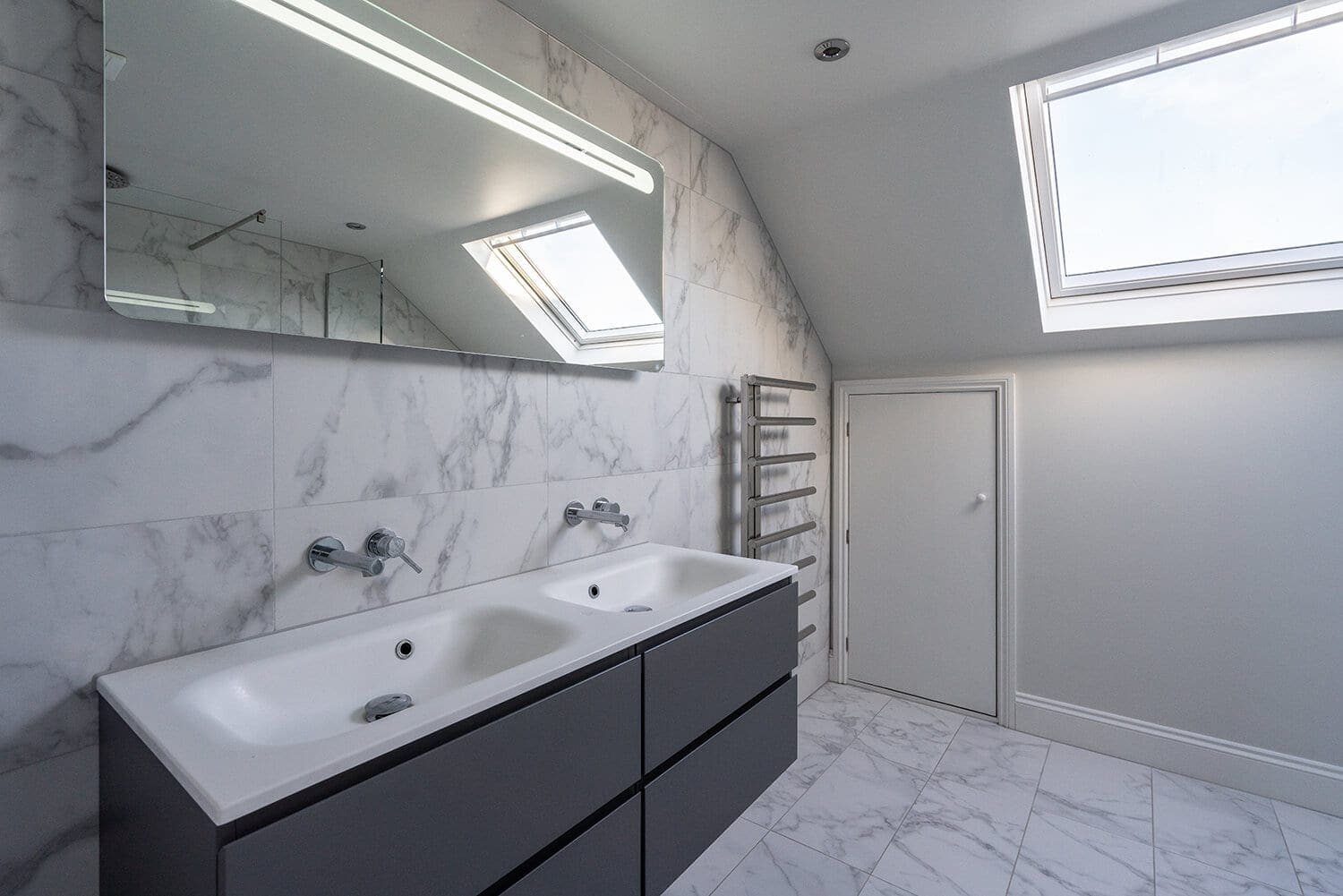 Building works can be intrusive and unbalance your home at the best of the time — let alone in the middle of a pandemic! So, we understand why people might be a little apprehensive about starting a new project now.
But there is no need to hold off on your plans for a loft conversion! At The Loft Room, we are still working hard and building above the rest to help our clients bring their dream homes to life.
We are committed to offering the same level of service and outstanding workmanship as we always have — albeit with a few small tweaks to ensure our clients' and our team's safety.
So, what can you expect?
Initial enquiry
 Customer relationships are a high priority for us. We want to understand any concerns you may have and work together to ensure your project goes as smoothly as possible.
To kickstart your new loft project, simply contact the office to book an appointment with Paul or Rich (our directors). Usually, we prefer to meet all our clients in person. However, for the time being, we are trying to do as much as we can virtually. If this is not possible, we will meet you outside your property. Paul and Rich will always keep a safe distance and be wearing face masks for appointments, and we ask that you please do the same.
Once we have established exactly what your plans are for your attic conversion, we will send you a free quotation. We will then check in a few days later to hear your thoughts and answer any questions you may have. If you decide to go ahead, we can then get started with the real fun!
Design
When it comes to design, we are completely flexible. If you already have plans in place, that is fine — we would be more than happy to use these. But if you need a little help ironing out your ideas, you can also count on us!
Our architects and structural engineers will work closely with you to achieve the best possible design for your attic conversion — whether you are looking to create a cosy, private office or a spacious master bedroom complete with stunning aluminium bi-fold doors leading onto a frameless glass balcony. Again, we will try to do all of this virtually where possible.
Build
Once we have all the relevant permissions in place, you will be assigned your own site manager — then, it is time to get building! We always carry out all builds from the outside-in anyway, working from scaffolds to guarantee minimal interruption to your home life. This means you will never have builders traipsing through your home and ensures we can eliminate any contact. Our team will also be sanitising regularly, wearing face masks and doing their utmost to remain socially distanced from you and your family at all times.
Usually, we would pop little notes through your neighbours' letterboxes to warn them that there will be building works going on. However, to minimise the risk of spreading the virus, we will not be doing this at the moment.
Rich and Paul also like to visit all our sites regularly to make sure the project meets our high standards and that the site is being kept safe and tidy. Although popping in for a cup of tea is currently out of the question, they will still be making frequent site visits to check everything is in order.
Completion
At the end of the project, we will compile a snagging list for you and check nothing has been missed before your free decoration service commences. Once completed, we will then remove the scaffolding. And voila — you will have a brand-new, beautiful space to enjoy!
Keen to get started on your loft conversion in London or Surrey? Contact us today to make an appointment.