6 Benefits of Using a Recommended Loft Conversion Specialist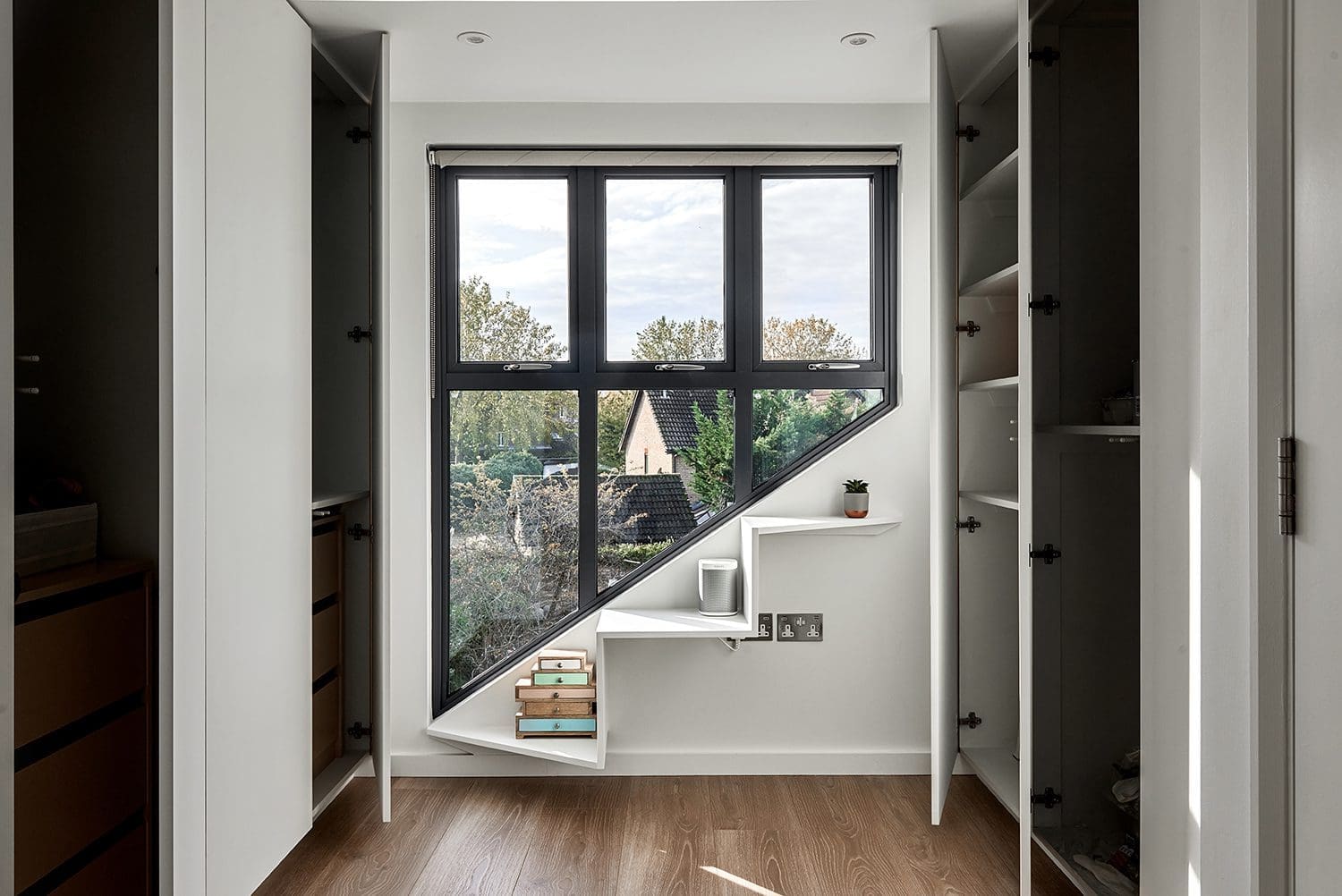 Are you considering a loft conversion for your home? It's an exciting prospect that can add value to your property and create additional living space. However, it's important to choose a specialist who can complete the project to a high standard.
A big factor for a lot of people when it comes to making any purchase is the recommendations from the business they're buying from. Whether that's online testimonials, a company's Google rating, or word of mouth, it's always reassuring to hear from people that have previously had good experiences with the company in question.
The same applies when choosing the right company to carry out your loft conversion project. Here are 6 reasons to use a recommended loft conversion specialist.
Receive expertise and experience with a recommended loft conversion specialist
Whilst most general builders may have the skills required to convert a loft space, they won't have the same level of knowledge or understanding as someone that specialises solely in loft conversions, and that has been recommended for the quality of their work.
A reputable loft specialist will have years of experience and in-depth knowledge of every bit of detail that goes in to designing and building a loft conversion to the very highest standard. They will have completed a variety of projects across multiple loft types and will be familiar with the challenges that can arise during a conversion. This experience means they can offer expert advice and guidance throughout the process, ensuring your loft conversion meets your needs and expectations.
High-rated loft conversion specialists pride themselves on their craftsmanship
A recommended loft convertor will take pride in their work and strive to produce high-quality results, which will be reflected in the reviews they've received from previous customers. They will use the best materials available, work to a professional standard and ensure your loft conversion is built to last.
The Loft Room has a 5-star rating on Google from over 200 satisfied customers, over 100 5-star reviews on Facebook and many more case studies and testimonials from happy clients, testament to the quality service we provide which is something we're extremely proud of.
The best loft conversion specialists aren't just builders…
The very best loft convertors will not only be able to complete the build of your loft to a high standard, but also carry out the complete design of your loft if required. Initial plans can be drawn up, working closely with you to bring your ideas to life or providing suggestions of their own if you're stuck for ideas. Interior design recommendations can be made, and painting and decorating can be completed once the build is complete.
This takes the pain out of the design process and provides reassurances that the best possible design will be achieved for you and your property under the management of one supplier.
At The Loft Room, we provide free decoration on all our loft conversions. Our architects, structural engineers and decorators are completely flexible and happy to carry out your own designs as well as provide recommendations of our own to ensure the best possible result to suit your taste. Initial plans, interior design, decoration and everything in between, we look after it all.
Be certain of specific loft conversion compliance and building regulations
Loft conversions are subject to building regulations, which ensure the safety and quality of the work. A recommended loft conversion specialist will be familiar with the specific regulations that apply to attic conversions and will ensure your conversion meets those standards and that your new living space is safe and compliant.
At The Loft Room, we always consult with you on what regulations are required and if planning permission for your loft conversion will be necessary. We can also submit the relevant paperwork on your behalf and manage the entire building regulations and planning permission process, so you don't have to.
Receive peace of mind with specific loft conversion insurance and guarantees
A reputable loft conversion specialist will have all the necessary insurance and guarantees to protect you and your property. This includes public liability insurance, which covers any damage or injury caused during the work and guarantees for the workmanship and materials used.
The Loft Room are full members of the Federation of Master Builders, providing our customers with a 10-year guarantee on all our loft conversions.
A recommended loft convertor will provide outstanding customer service
A recommended attic conversion specialist will not only have recommendations due to their quality of work, but also the high standard of customer service they provide.
Highly rated loft conversion specialists take pride in their customer service and will strive to provide an excellent experience for their clients and the neighbouring properties. They will communicate with you throughout the process, keeping you informed of progress and addressing any concerns or questions you may have. This means you can enjoy a stress-free and enjoyable loft conversion experience.
At The Loft Room, we assign a dedicated Team Leader to every loft conversion project, keeping you informed on progress daily, as well as assigning a member of our quality control team to visit site regularly to ensure every project meets our very high standards.
If you're considering a loft conversion for your property, why not see our testimonials for yourself? If you want to discuss your ideas or book in a free, no obligation consultation, get in touch today to see how we can help with your project.