Our Predictions for the Top 6 Design Trends for 2020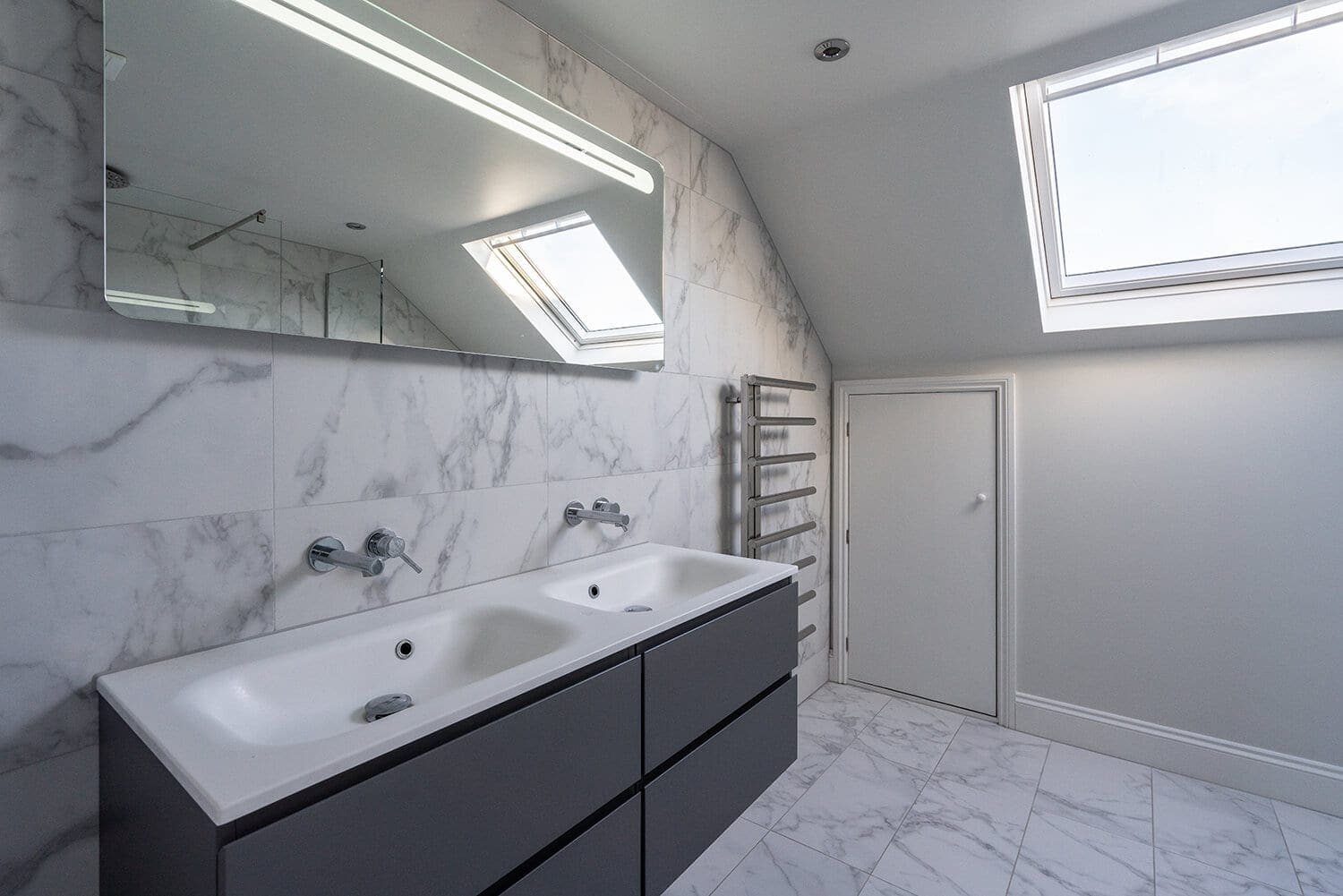 Design is a very personal thing. But there's no escaping from trends. Just as the latest fashion styles tempt us to upgrade our wardrobe each season, emerging home decor trends tempt us to revamp our homes.
So, if you're trying to figure out what to do with your home in the new year, read on to discover the six design trends we reckon are right around the corner…
Soft and neutral
Although most trends change and evolve, some are so popular they stick around for years rather than just a season. Take the Nordic/Scandi trend, which is still going strong.
This look is stripped back and understated — embodying the elements of Scandinavian "hygge" by trading bold and bright for soft and neutral. This trend aims to create a relaxing and comfortable, rather than overly minimalistic, space which focuses on pared-back pieces and considered choices.
In 2020, the trend will shift away from cool grey neutrals — embracing warming neutrals such as oatmeal and beige instead to create a calm yet uplifting retreat. Don't underestimate the power of neutral decor either. As well as being an excellent choice for your walls, it's also a great option for furniture and textiles including sofas and bedding.
Hybrid fusion
Next year, we will also see trends combine to create new hybrid ones. As well as the much-loved Scandi style, we've seen Japanese design elements dotted through interior collections over the past few seasons.
The Japandi trend is a mash-up of these two looks — bringing together the best of elegant Japanese minimalism and Scandinavian simplicity. This trend is ideal for those looking to create a sanctuary within their home through a "less-is-more" approach.
Picture a mix of pale, blonde Scandi woods with dark Japanese-style woods to bring depth — combined with uncluttered spaces, clean lines and a calming, subdued colour palette. The trend focuses on tones of muted green, pale blue, pink and light grey. Accents of richer shades such as teal, emerald, indigo and rust can then be incorporated through rich silk textures, oriental prints and structured furniture shapes.
Back to black
We're looking forward to bold and matte blacks in the new year! From walls and finishes to furniture, cabinets, sinks and countertops, "black everything" will be one of the top trends in 2020.
In the past, people have been put off by black because they think it will make a room look smaller and feel claustrophobic. But in reality, it can make your home look incredibly high-end as long as you complement it with pops of a contrasting colour such as white.
There are so many textiles and pattern variations you can play around with to marry these two colours. For example, black and white marble tiles work beautifully together as an accent feature in a bathroom, while chevron print textiles add an interesting touch to sofas and bedding.
Mixed metals
Metals are also going to be everywhere in the new year. We're talking silver, gold, copper, brass and tin. Tin panels are predicted to be a popular backsplash option for kitchens, while the mixed metal decor trend will continue to grow in popularity.
Generally speaking, silver and brown metals work well together. For instance, you could mix iron with gold or bronze. Just be careful not to blend more than three metals at a time in one space. Otherwise, your decor could become way too busy and overwhelming for one room.
Geometric balance
The bold colours and playful patterns of the geometric trend have been growing in popularity. From wallpaper and floors to sofas, bedding and light fixtures, the trend is everywhere at the moment.
It's easy to overdo it, so 2020 will be all about creating geometric balance. You can still make a statement with punchy colours and vibrant patterns, but the trick is to pick an area of your home where you want the geometric trend to make a bold statement. Think geometric bathroom floor tiles or a thin-lined wallpaper with a more classic or contemporary pattern.
Colour really comes into the forefront with this trend, which allows you to express your personality and evoke different moods through various combinations — have you ever considered burnished red with navy or mustard with mauve?
A touch of glamour
This final trend is not one for the faint-hearted. Following on from 2019's retro revival, the glamour trend takes it up a notch with a look that's part thirties sophistication and part seventies opulence.
Rounded edges, soft curves, extravagant wallpapers and a good dose of velvet take centre stage with this grown-up trend. Imagine rich tones like royal blue or ruby for key pieces, such as a plush accent chair — paired with lashings of gold, brass, copper and bronze on cabinets and tables.
Needless to say, you'll have to use some restraint with this theme — bold and lively can quickly become busy and cluttered. But the trend is ideal for any room where you want to make a real style statement.
If you've been inspired by one of these trends, why not turn it into reality with a loft conversion in the new year? The Loft Room can help you implement your interior ideas to turn your house into your dream home. Get in contact today to find out more and arrange your free consultation.