Looking into L-Shaped Loft Conversions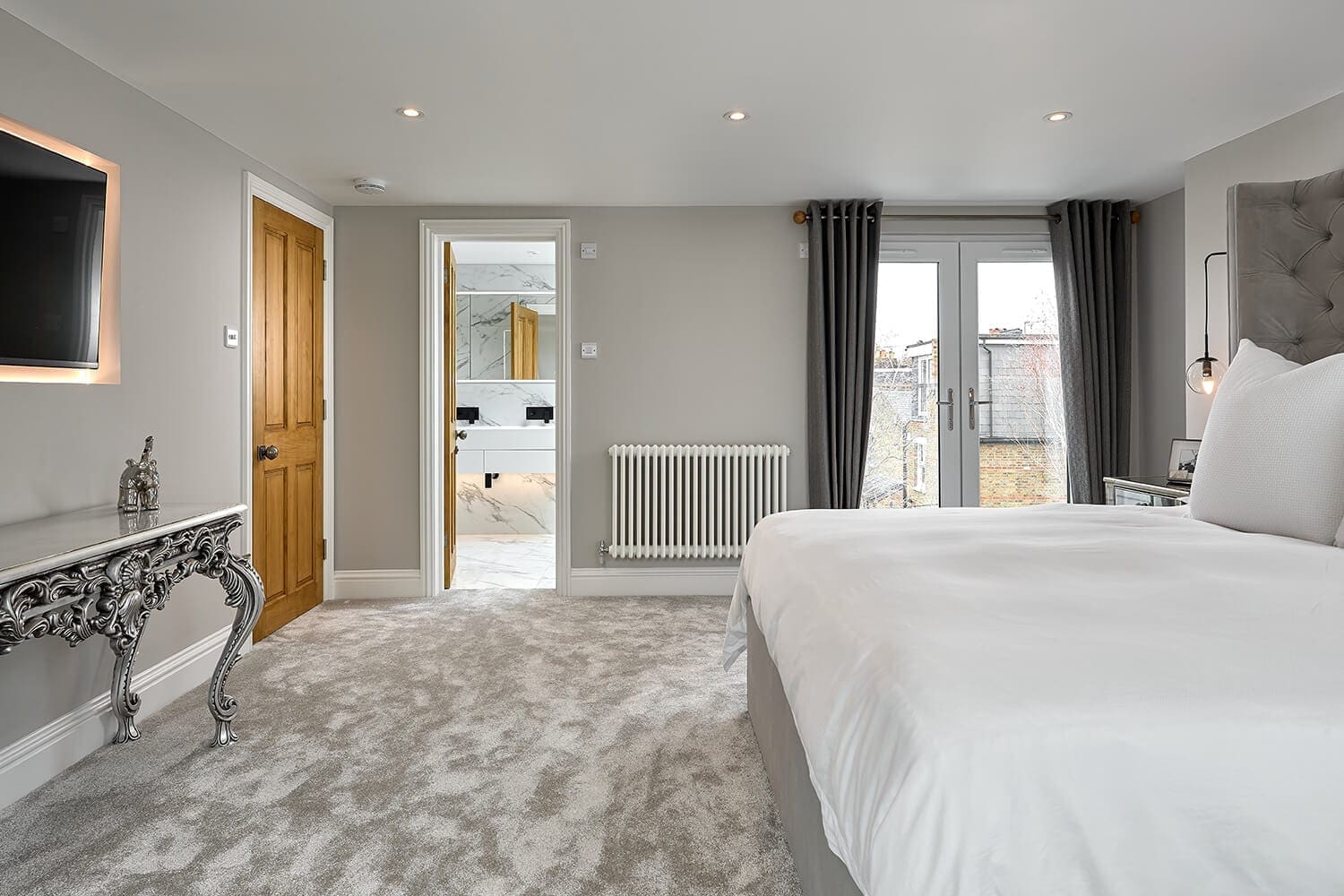 As families grow, needs change and house prices soar, improving your existing home can be more beneficial than moving.
After years of making your house into a home, the loft often becomes a graveyard for things we no longer want, need or use — so why not renovate your home and transform your unused space with a loft conversion?
There are many different loft conversion types to suit the needs of every home and its owners — but which type is the right fit for you?
Among the main types of conversion, such as Mansard and rear dormer, L-shaped dormer loft conversions are a fantastic way of investing in your home and making the most of your space.
The advantages of an L-shaped loft conversion
An L-shaped dormer loft conversion is where two dormers are built and connected. One flat-roof dormer is built over the central part of the roof, and the other is built over the rear part of the roof, creating the distinctive L-shape from a bird's eye view.
Due to the shape, L-shaped dormers are ideal for Edwardian and Victorian properties with an existing back addition to the rear. It means more area to build over, achieving a larger loft conversion.
Depending on the size of your house, dormer loft conversions can usually increase your existing home by 20 to 50 square metres — every bit of space under your roof has the potential to be utilised. One of the many advantages of an L-shaped conversion is that it allows you to almost replicate your first floor in terms of space and design, giving you the possibility of two, three or even four new rooms.
Not only does a loft conversion like this increase your living space, but it can also increase the value of your home by as much as 20%. With such a competitive property market, potential buyers always search for additional features that bring something unique to the property. An L-shaped loft conversion gives your home an extra selling point, so if you decide to sell later down the line, it will appeal to a whole new host of potential buyers.
Considerations for an L-shaped loft conversion
L-shaped loft conversions are great for versatile renovations — making them popular in London, where building up into the loft adds significant value, increases space and complements the original property aesthetics.
However, keep in mind that this type of loft conversion might not be the cheapest option and is only suitable for properties that already have an existing rear extension. If your budget is tight, you may want to consider a more affordable option, such as the popular Velux loft conversions.
Additionally, before your project can begin, you will need to observe a few procedures to ensure your loft conversion complies with guidance from your local planning authority.
If your property has permitted development rights, you can usually build an L-shaped dormer conversion under a Certificate of Lawfulness. Otherwise, you will need to obtain planning permission and cannot start work until approval has been granted. Once your application is validated with the council, your conversion can be underway in a matter of weeks.
Experienced surveyors will also need to assess your property to determine its suitability for an L-shaped conversion and the building and planning regulations it must conform to throughout the loft conversion process. Additionally, if you own a terraced or semi-detached property, you must inform your neighbours and secure consent for the work ahead, as per the Party Wall Act 1996.
A successful loft conversion is a definite asset to your home. At The Loft Room, we will ascertain which permission is needed and submit the relevant applications on your behalf — making the process as easy as possible.
Does an L-shaped loft conversion sound like the right fit for your home? Get in touch with our team of specialists at The Loft Room today at 0800 002 9291 or email info@the-loftroom.com.