Loft Conversion Staircase Ideas: Take Your Loft to New Heights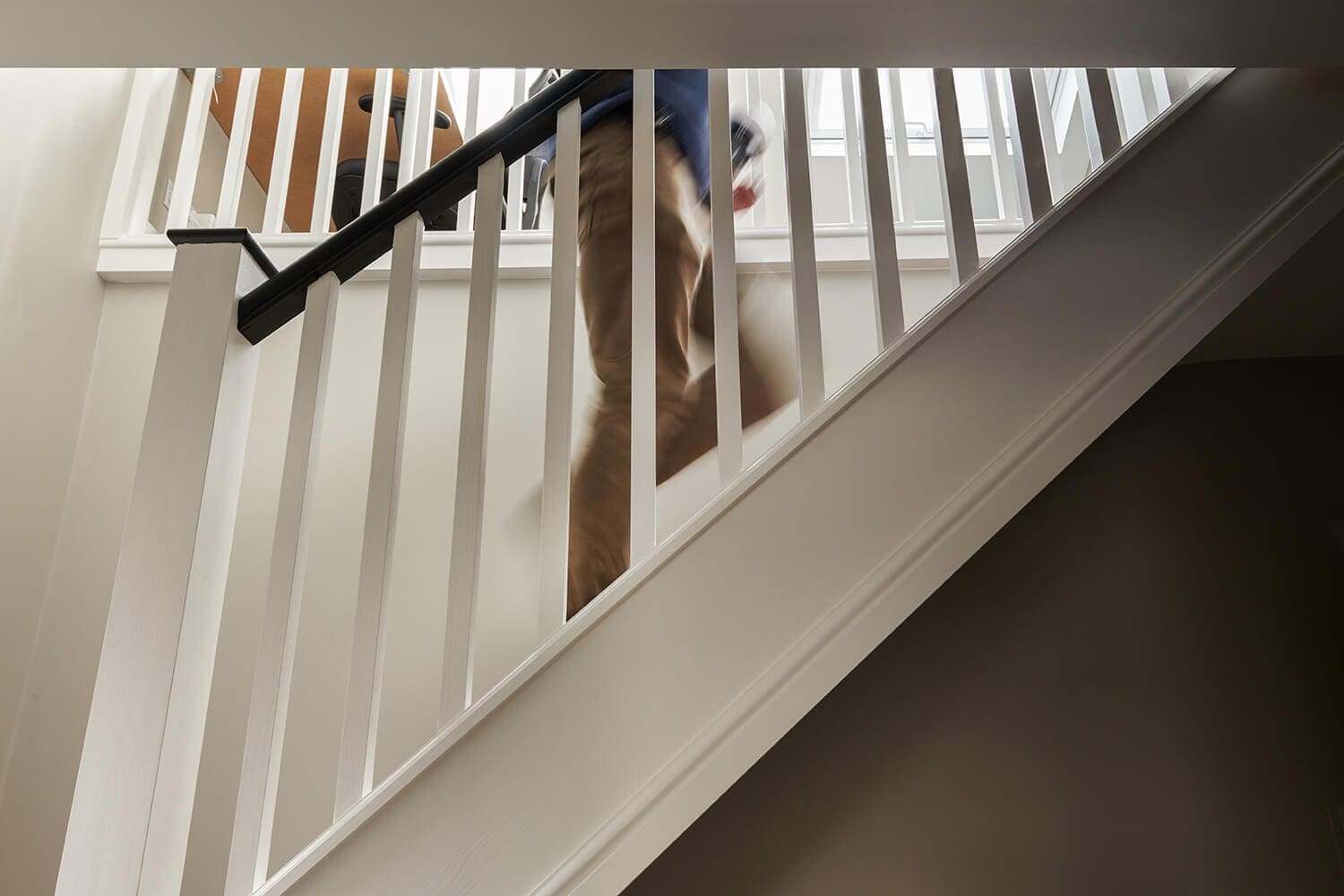 A loft conversion can be a game-changer for your home. It not only adds valuable living space but also enhances the overall aesthetics and functionality of your property. When planning a loft conversion, one crucial aspect to consider is the staircase leading into your converted loft area. A well-designed loft staircase not only connects your newly transformed space with the rest of your home but can also serve as a design focal point.
Below, we'll explore a range of loft conversion staircase ideas to help you make an informed decision on the best approach to your loft conversion project.
1. Space-Saving Spiral Staircases
If your loft space is limited, a spiral staircase is a great option. These compact staircases maximise space utilisation while adding a touch of sophistication to your converted loft. Spiral staircases come in various materials, including wood, metal, and glass, allowing you to match them with your interior design theme.
2. Glass Staircases for a Sleek Appearance
For those looking to create a sense of openness and light in their loft conversion, glass staircases are a great choice. They allow natural light to flow through the space whilst also providing a visually appealing and modern look. You can opt for clear or frosted glass, depending on your preference.
3. Floating Staircases for a Modern Look
For those seeking a modern and minimalistic design, floating staircases are a trendy choice. These staircases give the illusion of floating in mid-air, thanks to their open risers and hidden support structures. They can be constructed using a variety of materials, including glass, steel, or wood, to suit your style preferences.
4. Industrial-Style Steel Stairs
If you're drawn to the industrial design trend, steel staircases are a perfect fit. These sturdy and robust staircases can add an edgy and unique element to your loft conversion. Combine them with other industrial elements like exposed brick walls and metal fixtures for a cohesive look.
5. Traditional Wooden Staircases
For a timeless and classic look, traditional wooden staircases are an excellent option. They blend seamlessly with various interior styles, adding warmth and charm to your loft conversion. Opt for high-quality hardwoods like oak or mahogany to ensure durability and a lasting aesthetic appeal.
6. Storage-Integrated Staircases
Maximise the functionality of your loft conversion by incorporating storage within your staircase design. Under-stair drawers, cubbies, or built-in shelving can provide valuable space for stowing away belongings, keeping your loft clutter-free.
7. Customised Staircase Designs
Sometimes, the most striking staircase designs are those tailored to your specific needs and preferences. Working with a specialist loft conversion company, you can create a one-of-a-kind staircase that complements the rest of your home and ties into the unique character of your loft conversion.
Your loft conversion staircase is not just a functional element; it's an opportunity to make a design statement in your home. There are many different loft types, so it's important to consult with a professional loft conversion specialist to ensure your choice aligns with your vision, meets safety regulations, and is suitable for the type of loft conversion you require.
Whether you're looking for a seamless transition from your existing staircase into your new loft space, or looking for something different to make a statement, The Loft Room can advise and make recommendations to suit your requirements. Get in touch today to discuss how we can support with you with your loft conversion project.
For more inspiration, check out our comprehensive selection of loft conversion ideas, including loft bedrooms, custom storage solutions, ensuites and much more.