Is it better to move house, build an extension or invest in a loft conversion in 2023?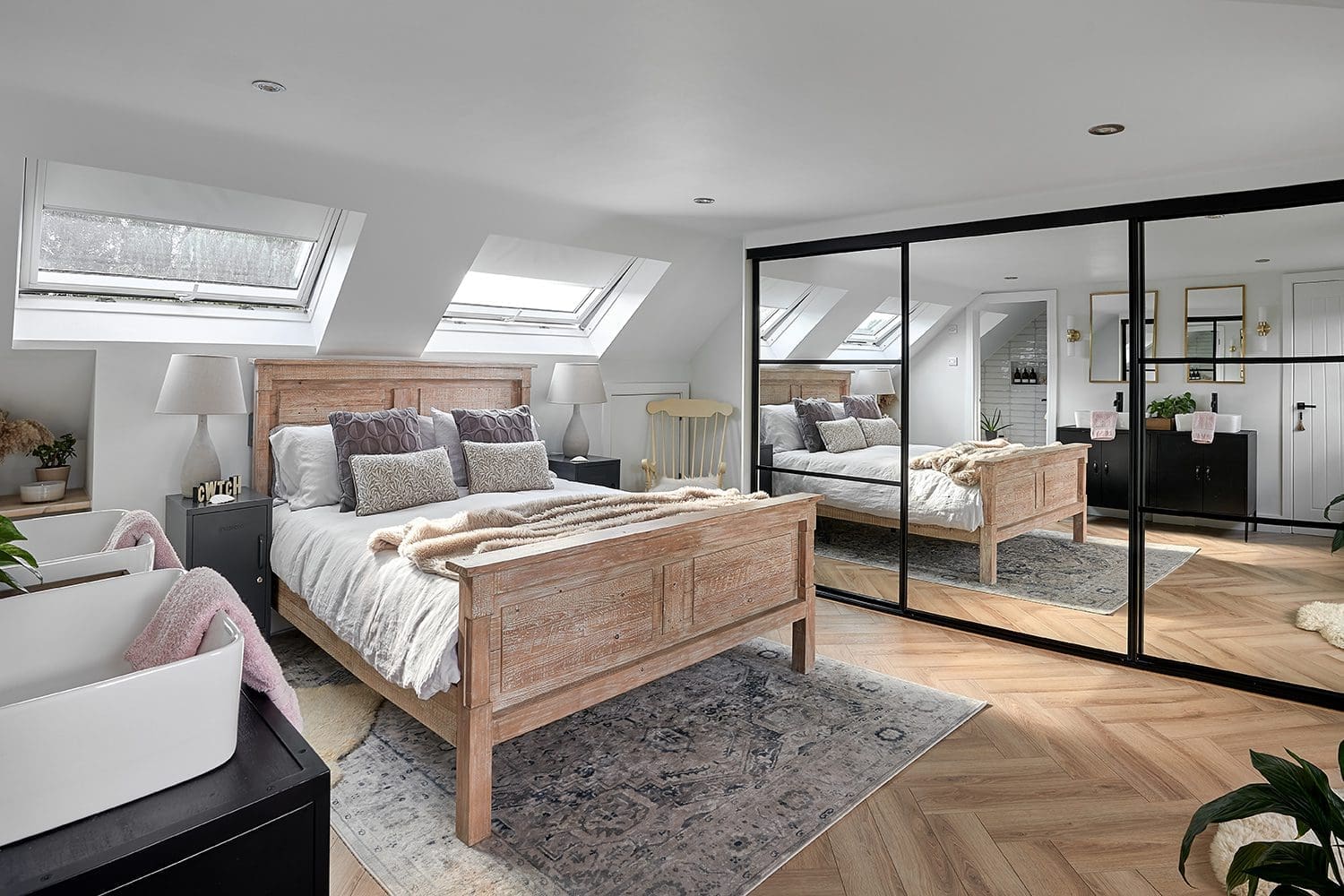 Whether to pack up and relocate to a new home or invest in expanding your current home's space is a dilemma many homeowners face when it comes to wanting or needing more living space.
There are many reasons why you might want additional space but not all options may be viable, so it's important to consider all factors before deciding on whether to move homes, have an extension built, or invest in a loft conversion to your existing property. Below, we'll cover the considerations that should be made so you can make the best decision for you and your requirements.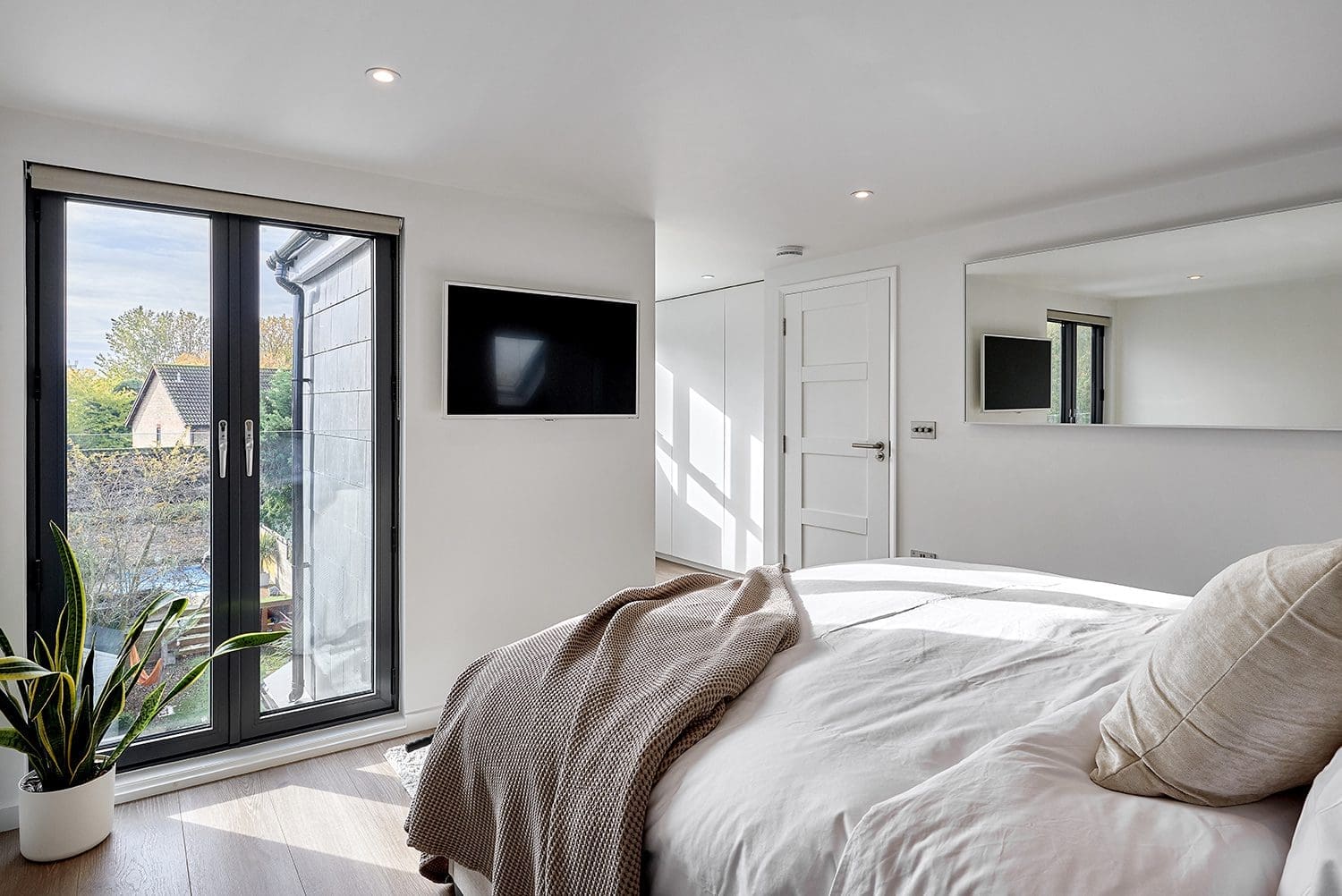 1. Why do you want additional living space?
For many, it's the expected arrival of a new family member that brings a need for increased space. It may be that you require office space due to a change in working conditions. Perhaps you want to maximise your property's potential before selling or maybe you simply want additional comfort with increased living space.
Whatever your reasons for wanting more space, consider the long-term implications as well as what you might require now.
Consider the size of your family, lifestyle preferences, and any anticipated changes in the coming years. If your family is growing, an extension or loft conversion might provide the extra space you need without uprooting your life. On the other hand, a move may be more suitable depending on the type of property you have if the space a loft conversion or extension could provide doesn't meet your long-term needs.
2. What type of extensions and loft conversions are available?
Researching home extensions and loft conversions can be overwhelming due to the variety of options available. Depending on the desired use of the extra space you'll be adding to your property, there will usually be multiple options to choose from. These options can vary depending on whether you live in a bungalow, terraced, semi-detached, or detached property.
Understanding what type of extension is suitable for your property will enable you to start planning for your loft conversion project or extension more easily. Below are a few of the most popular types of extension and conversion options to consider if you want to expand your property's living space.
Single storey extension
Single storey extensions are built over one level, usually adding additional space to the rear or side of the property – ideal when looking to create additional downstairs living space. These extensions are often able to be built for all property types, although it may be more difficult to gain planning permission on some terraced properties.
Double storey extension
Two storey extensions allow you to extend both the ground and first floor of your property. They allow for twice as much living space than a single storey extension and can be built at the rear or side of the property. As with a single storey extension, planning permission may be more difficult to obtain with some terraced properties.
Over-structure extension
Over-structure extensions are constructed on top of an existing structure, most commonly a garage. They are a great way of expanding your property's square footage whilst preserving your garden space. These extensions are suitable for properties that have a ground floor structure where space is available above to convert.
Wraparound extension
Wraparound extensions form an 'L-shape' at the back of your property by combining a side and rear extension and can be done across one or two levels. This type of extension requires space to the side and rear of the property, ruling out mid-terraced properties but are suitable in a lot of cases for most other property types.
Loft conversion
A loft conversion utilises space in the attic and are often built to create an additional bedroom and ensuite, office space, an additional living area or a multi-purpose living space. There are many different types of loft conversions including Dormer Conversions, Hip to Gable Conversions and Mansard Conversions amongst others, meaning there are options available for every property type. They have become an extremely popular way to preserve garden space whilst gaining additional space to your property and very often don't require planning permission.
Bungalow conversion
Bungalow conversions, as the name suggests, are specific to bungalow properties. The process is almost identical to a loft conversion when building above the existing property, the key difference being that shorter scaffolding is required to carry out the bungalow conversion project. The similarities between a bungalow conversion and a loft conversion mean that a reputable loft conversion specialist should be able to carry out the work on a bungalow conversion.
3. Will an extension or loft conversion add value to my property?
Adding a loft conversion or extension to your property in the UK has the potential to increase its value, but the extent of the value increase depends on several factors.
The type and size of the extension plays a crucial role, with well-designed and functional additions like extra bedrooms or larger kitchens often adding more value. The location of your property is also key; desirable areas with high demand tend to see a more positive impact. Obtaining proper planning permissions, using quality materials, and adhering to building standards are also important for an extension that is going to increase the value of your property.
Market conditions, the specific functional improvement offered by the extension, and the level of competition in your local market will also contribute to the level of increase of your property's valuation.
It is important however to avoid over-improvements to your property that could make it harder to sell down the line. It's worth considering the properties local to you as this often plays a factor in how much of an increase in value you could see from expanding your space. It's key to keep a balance between the number of bedrooms and available living space. A large number of bedrooms without enough living space to accommodate the amount of people occupying those bedrooms, or not enough bedrooms for the available living space, can make your property less desirable and harder to sell.
These figures will vary given the above but as a general guideline, extensions can provide an increase in value of around 15% whilst a loft conversion can increase the value of your property by around 20% or even higher in some cases in areas such as London, Surrey and Hampshire.
4. Is it cheaper to get loft conversion or extension?
In most cases, it is cheaper to build a loft conversion than an extension. On average, an extension is likely to cost around £1,500 to £2,250 per square meter whereas the average cost of a loft conversion is £1,100 to £1,900 per square meter.
It's worth noting these are just average prices and the type of extension or loft conversion as well as the many factors mentioned above play a factor in the overall cost. That said, a loft conversion is usually an easier and quicker process, meaning lower labour costs generally.
When converting a loft, a loft conversion specialist will be building onto a property where most of the framework and infrastructure already exists, saving costs by not having to build the foundations to create the additional space. When building most extensions, the foundations must be laid for an entirely new structure, usually resulting in a longer and more costly process.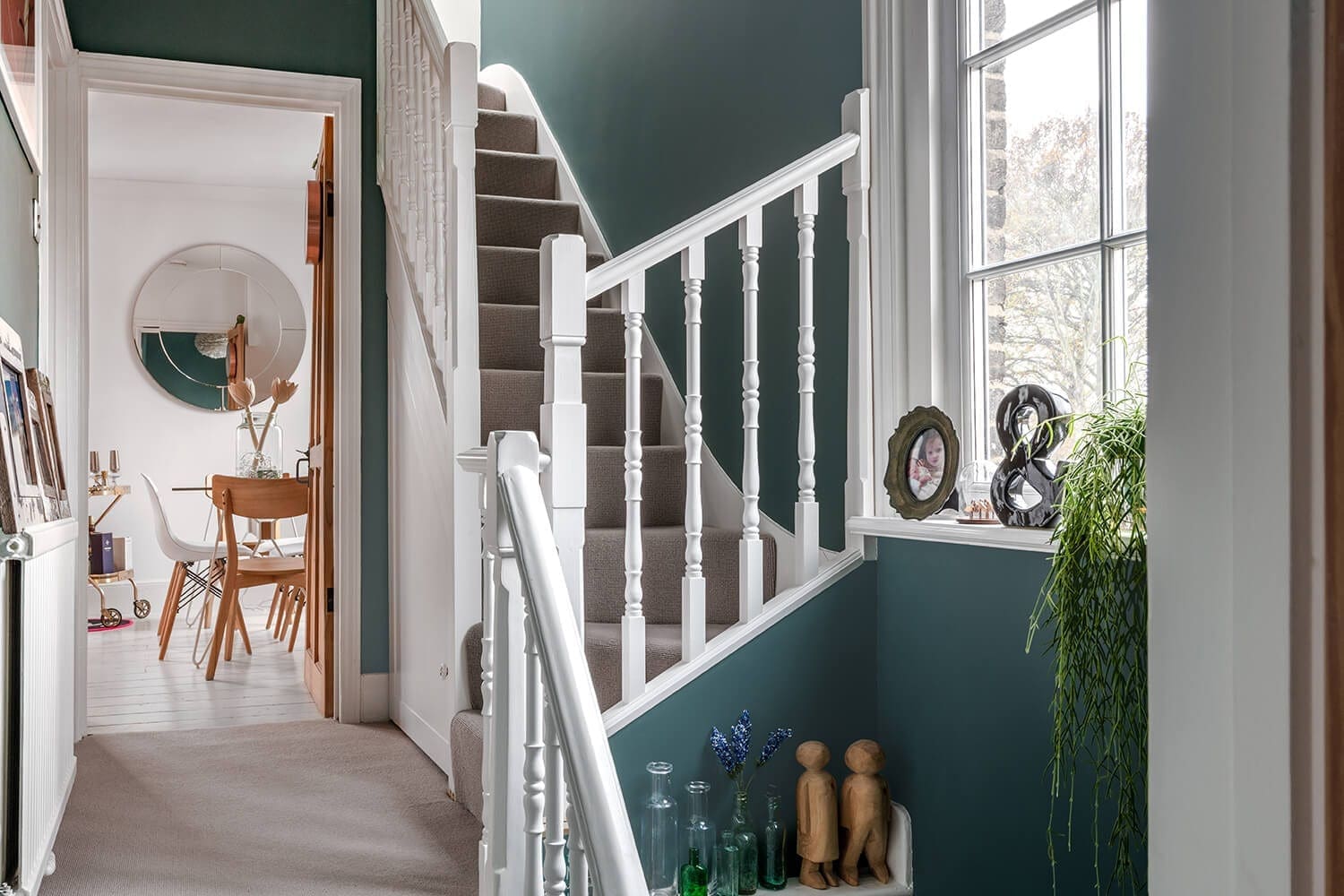 5. How much disruption is caused by an extension or a loft conversion?
Building an extension will usually mean having to live in a property that resembles a building site for several weeks or months depending on the specific works that are being carried out if you decide not to move out whilst the build is ongoing. It can often also restrict use of some or all of your garden during this period depending on what access you have available to your garden. It is usually advised to move out of your home during the build due to the level of disruption that can be caused. The quality of living whilst building work in underway will be compromised by things such as noise levels, dust, and debris. It is also often advised to place items into storage during this period as dust can spread throughout the house and effect even untouched rooms.
When building a loft conversion, the work is usually carried out working from the outside-in, causing minimal disruption and allowing you to still have full use of your home whilst the work is being carried out. As there is no work to be carried out to foundations, you should also have no problem accessing and using your garden. The most noticeable disruption when completing loft conversion projects is when the staircase is added to allow access into the loft, however, in most cases this work is completed in 1-2 days meaning very little disturbance is caused.
6. How much will it cost to move homes?
Based on the average UK property price of £277,000, the average cost of moving homes in 2023 according to Compare My Move is £9,327.33, plus the required deposit by your mortgage lender. Most lenders ask for a minimum of 10% of the property value as a deposit, so for a property at the average UK property price, you would require an additional £27,700. For properties at this value, the total average cost of moving homes is £37,027.33. These figures include things such as stamp duty, conveyancing and surveyor costs, valuation fees, EPC and estate agency fees.
It's important to note that these costs are averages and will vary significantly depending on multiple factors including property price and the differing rates for the estate agency and legal fees. You can expect the cost of moving to increase significantly in areas such as London and the South of the UK due to the naturally higher property prices.
7. Is it viable for you to relocate?
As well as the cost of moving house, you should also consider whether uprooting and leaving your current property is the right thing to do for you and your family. Moving homes or relocating to a different area entirely can be a stressful process and the emotional ties to your current home can be a powerful factor. If you have a strong attachment to your property for sentimental reasons, moving might be a difficult choice. However, renovating or extending your property can help you preserve the memories and familiar surroundings you cherish.
You should also consider the convenience your current property offers for things such as your work commute, how local you are to friends and family, and if you have children, how close you are to their school and what impact a move might have on their wellbeing.
Conclusion
Whether to move homes or renovate your existing home is not an easy decision to make, with many factors to consider. There is no right or wrong answer as what might be right for one homeowner may not be right for another.
If cost is the main thing you're contemplating, the cheapest option will usually be to invest in a loft conversion. This is due to the average cost of a loft conversion vs an extension being more affordable. Unless you are moving to an area where property prices are cheaper than where you currently live, moving homes will usually be a more expensive choice.
Although moving homes could be cheaper for some, depending on the areas you are buying and selling it can be a costly expense. London and a lot of areas in the South of the UK have considerably higher property prices and are likely to be the areas that are affected the most.
Of course, cost isn't the only factor that will play a part in your decision. In some cases, an extension or loft conversion may not be possible, or not offer you the space you desire. In that case, a house move is likely to offer the best solution.
Whether you're looking for additional ground floor space, upper-level space, or both will also determine what is best for you. A loft conversion could provide you the additional ensuite bedroom or office space you are looking for, whereas an extension to the rear of your property may be better suited if you're looking for a larger kitchen or living area. On the other hand, moving homes could offer the ideal living space you're looking for without having to undertake any additional building works.
At The Loft Room, we specialise in luxury loft conversions as well as bungalow conversions and conversions above existing structures such as garages and other single-level structures. If you are looking for more space from your home, get in touch today for a no obligation conversation about the possible options available to make the most of your property's living space.
At The Loft Room, we specialise in creating luxurious loft conversions, from  bungalows conversions to expanding living spaces above existing structures like garages and single-level buildings. If you're looking to add more space and value to your home, don't hesitate to reach out to us today. We offer a no-obligation consultation to discuss the potential options available for maximising your property's living space.