How to plan the layout of your loft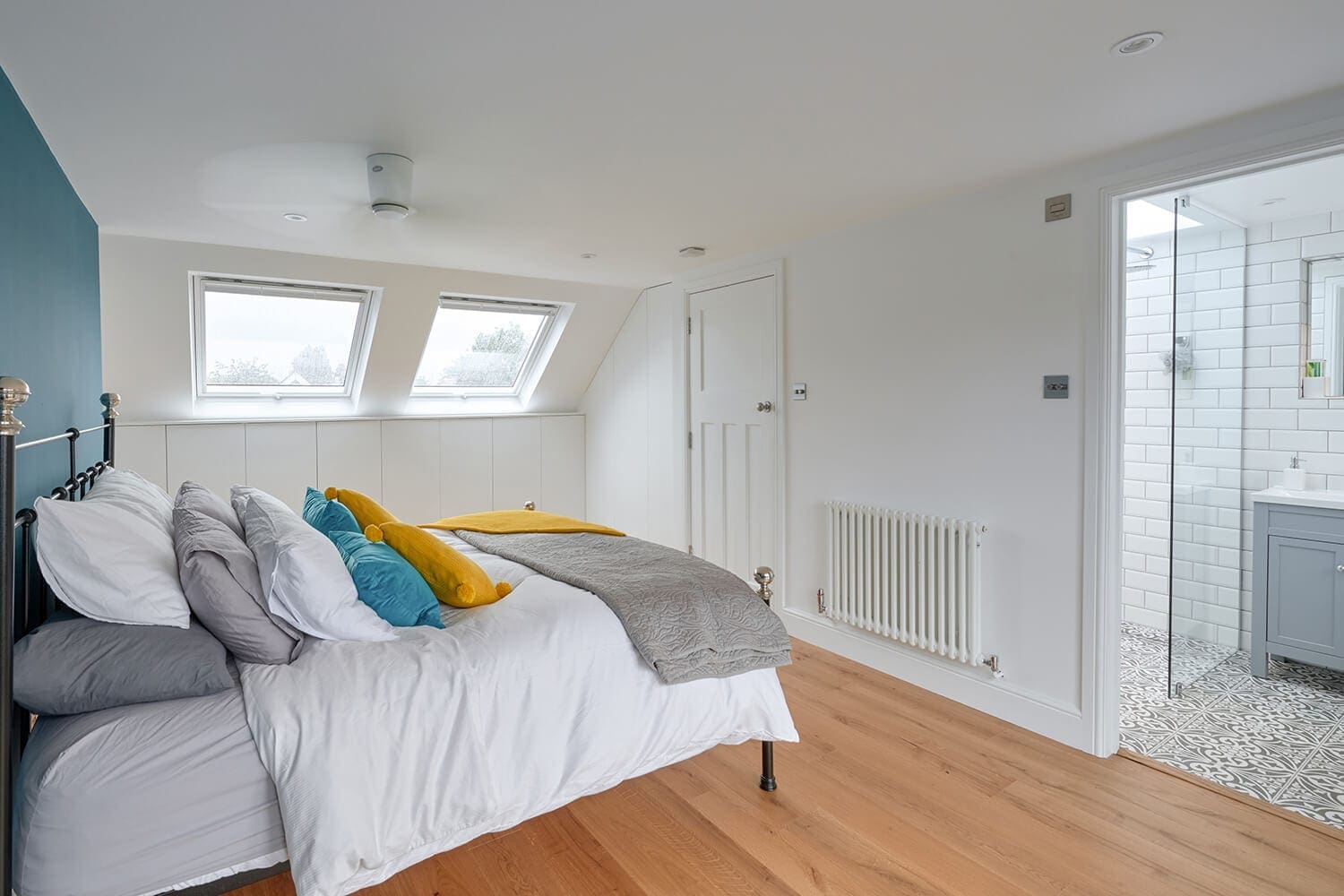 Taking the first step is often the most challenging part of designing your dream loft. It can be daunting deciding where to start when there are so many possibilities!
If you're concerned about whether your loft is even suitable for conversion, we'll start by saying that most lofts can be converted. Unless you have a pretty inaccessible attic space, the majority of loft spaces can be worked with to create a luxury addition to your home.
But how do you decide where everything in your loft should go and how it will work best for your home? We've explored some of the key parts of designing the layout of your loft to help you create the perfect space you've always dreamed of.
Plan, plan and plan some more…
The planning stages of your conversion are crucial to ensuring your project takes the desired course.
While this may seem obvious and trivial, it's vital to have a clear purpose of what your loft is going to be used for. Is it going to act as a secret study to get a moment's peace from life's chaos? Or perhaps you're looking to add another bedroom to your home?
If you aren't sure what you're going to put in your attic space but know you want some extra room, take a look at your home and establish what might be missing. This could be anything from a wet room, den, cinema room or bespoke dressing room that fits neatly within your roof's sloping eaves.
Suss out your staircase
Working out how you're going to access your loft should be your first point of call. The theme of your loft conversion could fit around an elegant or industrial-style stairway which should tie in with the feel of the rest of the house. Whatever you opt for, access should be decided in the early stages of planning.
Placing stairs above your current staircase might be the best direction if you're extending into a third floor. However, you have more flexibility and freedom to play around with the staircase if you're embarking on a bungalow loft conversion.
The right windows can do wonders
Next, you should think about your windows. Are you going to have dormers or skylights? The shape of your roof will steer you towards a particular style. For example, conventional windows can be used with a dormer loft conversion, as the extension projects vertically from the slope of the existing roof. However, for a sloped, unaltered roofline, we always recommend Velux windows as they allow you to maximise the natural light in your loft space, making it feel airy and spacious.
Pay attention to your plumbing  
One of the primary pitfalls of loft conversions is plumbing. Plumbing can be tricky as you have to work around the existing pipe structures. Usually, it's advisable to position your new plumbing as close to the current supply and waste pipes as possible. This will not only save you a great deal of hassle but will result in notable cost savings, too. It's also worth considering what plumbed appliances you actually need in your new space, but this will be different for each family.
Drilling into design
The look and feel of your loft space are something you can manipulate with furniture, colours and lighting. Choosing furniture can be a very enjoyable exercise as you play around with making things work in more awkward spaces.
And don't be disheartened by those sloping ceilings! They actually make for a fabulous design feature and can be used to your benefit. Let the slanting walls inspire you to choose bespoke or more eccentric furniture to adapt to the unconventional space. You could even make use of the eaves and alcoves to create additional storage or decorative space. Built-in wardrobes, under-eaves cupboards and tucked-away shelving are all perfect for transforming a space that feels unusable.
When looking to create a certain atmosphere, colour schemes are key. If you're after a cosy cubby to retreat to at the end of a long day, darker colours and soft ambient lighting create a sleepy space where your mind can rest. Alternatively, white walls with a pop of pastel take you to a brighter, perhaps more productive place.
"When it comes to loft conversions, a keen eye for design and layouts is essential. You want the space to feel like part of the home — not just an extension. At The Loft Room, we work closely with our clients, providing recommendations and innovative solutions to ensure their dream loft spaces come to life."
– Melissa Conlin, Managing Director of The Loft Room
If you're stuck on the layout of your loft, contact a member of our friendly team today — we'd be happy to help you design your perfect loft conversion.