Staying In: How to Add a Touch of Luxury to Your Home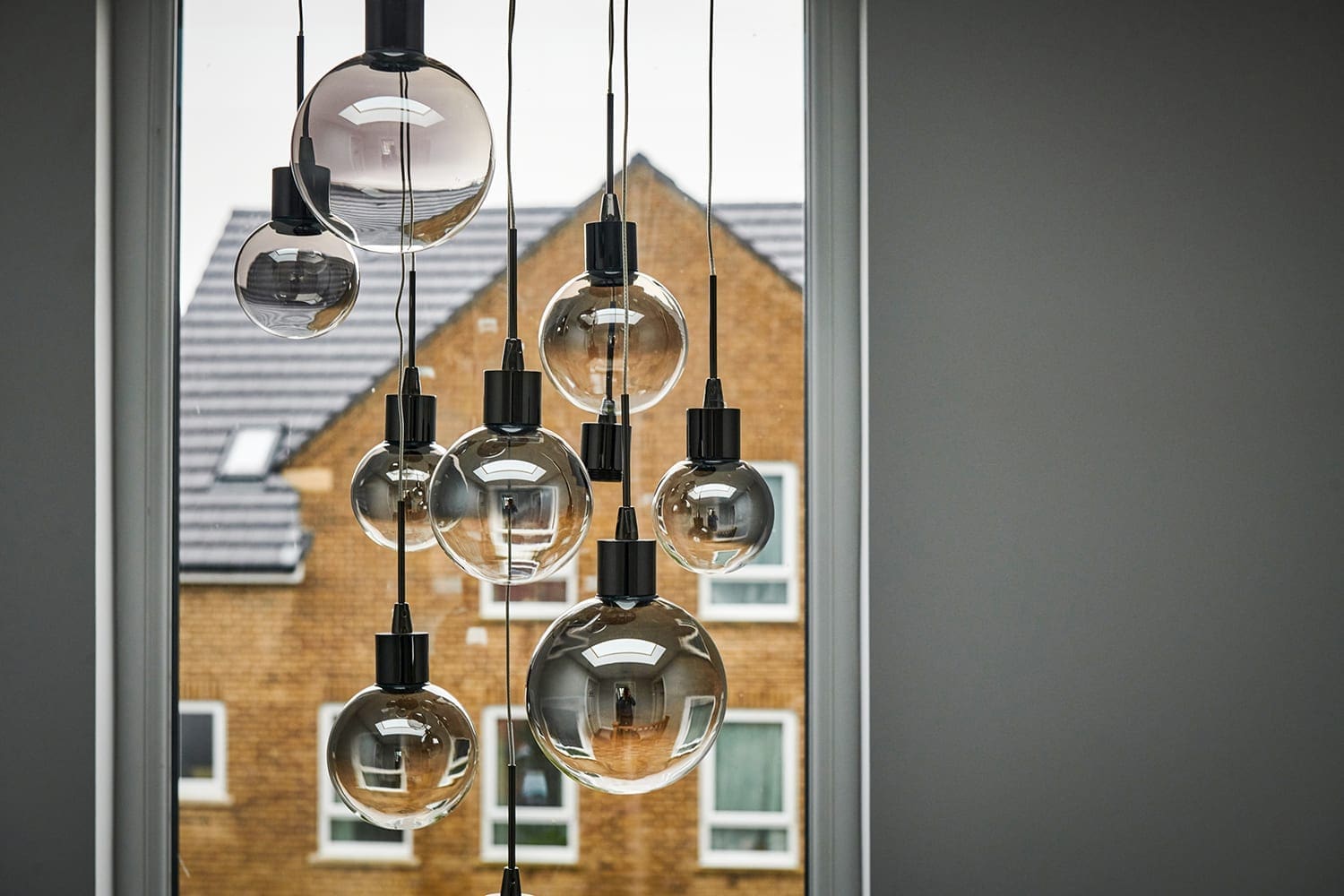 Do you want to make your house look more expensive and luxurious? Are you keen to freshen up a tired-looking room?
With people across the UK currently confined to their four walls, many are turning to the pages of interior design magazines, finding the inspiration to transform their own spaces into ones that exude sophistication, luxury and comfort.
Through a few simple adjustments and styling ideas, you too can redesign your current space and make your house a home — all without stepping outside your front door.
Simplify
There's a common misconception that adding things to a room makes it look chicer and more expensive. In reality, you can make the room appear more expensive by paring back the design and giving items space to breathe.
Before you start decorating any part of your home, it's worth decluttering the space thoroughly first. This will provide you with a 'blank canvas' and make it much easier to see the room's potential, so you can create a space that feels classic and elevated.
Paint
Painting a room or single wall in your home is a simple trick that promises to make a major statement. In particular, high-contrast colours schemes which juxtapose dark colours such as navy or charcoal with bright whites instantly make a space feel dramatic and luxurious.
If you don't want to paint the entire room, try painting the doors or large items of furniture to transform the space.
Touches 
To add a little glamour to a room, try adding hints of high-end materials where you can. Accent pieces such as a mirrored tray, a pair of brass candlesticks, a crystal vase, a marble table or a leather chair can all go a long way.
If you want to transform an item you already own, try using spray paint. Gold is inherently luxurious, and a single coat of antique gold spray paint can take small accessories like picture frames, trays and vases from bland to beautiful.
Details
Exquisite detailing will make any design. To upscale your home and make your ceilings look both traditional and classy, try adding finishing touches such as crown moulding — which bridges the gap between the walls and the ceiling.
Beautiful in their own right, ceiling roses will also add a touch of elegance and draw attention to any hanging light fixtures. Simple styles work best in small rooms, while highly decorative styles can look stunning in larger rooms.
Wainscotting, a type of wood panelling installed in square or rectangular patterns on the lower half of a wall, can also add a sophisticated detail to any room — especially when painted the same colour as the wall.
Textiles
Throws and cushions in various fabrics will instantly lift a flat space. Even if you prefer a more subtle colour palette, adding a few hues in varying neutrals will liven up the room. Light mustard, soft mint and dusty pink are also beautiful options if you don't want to commit to a brighter palette.
A statement-making rug will help to ground your furniture and bring everything in the room together while adding much-needed colour, warmth and texture.
To create the appearance of a grand space with high ceilings, draw the eye up by hanging drapery as close to the ceiling as possible, rather than directly above the window frame. Sheer curtains will also help to soften the light and fill the room with a warm, cosy glow.
Lighting
Overhead lighting can make a room feel sterile and harsh if it is not balanced well. To make your space feel more welcoming, spread out lamps at different points around the room.
Lampshades are also a great way to incorporate new trends without spending a fortune. Try switching out the standard stock shade that came with the lamp for a unique lighting feature.
Art
 Small frames can look like they're floating in too much space, while gallery walls can feel chaotic and cluttered. When creating a display, try to group items into multiples of three for a more aesthetically pleasing look.
Large-scale art also makes a bold statement and impact, while still appearing streamlined and calm. Geometric or floral patterns tend to work best, although overscale matt photographs can also look incredibly high-end.
Finish
Finally, add the finishing touches and take the time to style each area — from your coffee table and bookshelves to your mantels and console tables. Choose items that complement each other as well as contrasting shapes or opt for perfect symmetry. Organising these areas in a visually appealing way will make your entire room look carefully put together.
A bountiful bouquet of fresh flowers in strong, deep colours will also add a burst of colour and instant class to any room, while scented candles will create an indulgent atmosphere.
And for when this is all over…
A loft conversion offers the ideal way to create extra space in your home for that stunning master suite, cosy hideaway or breezy office you've always dreamed of.
With a keen focus on luxurious design and an uncompromising commitment to quality, The Loft Room's specialists will transform your attic space into a customised and envy-inducing loft space that your entire family will adore. Our experts are on hand to advise on the best type of loft conversion for your home.
Contact the team at The Loft Room today to discuss your requirements and find out how they are continuously "building above the rest".