Building above the rest: luxury loft design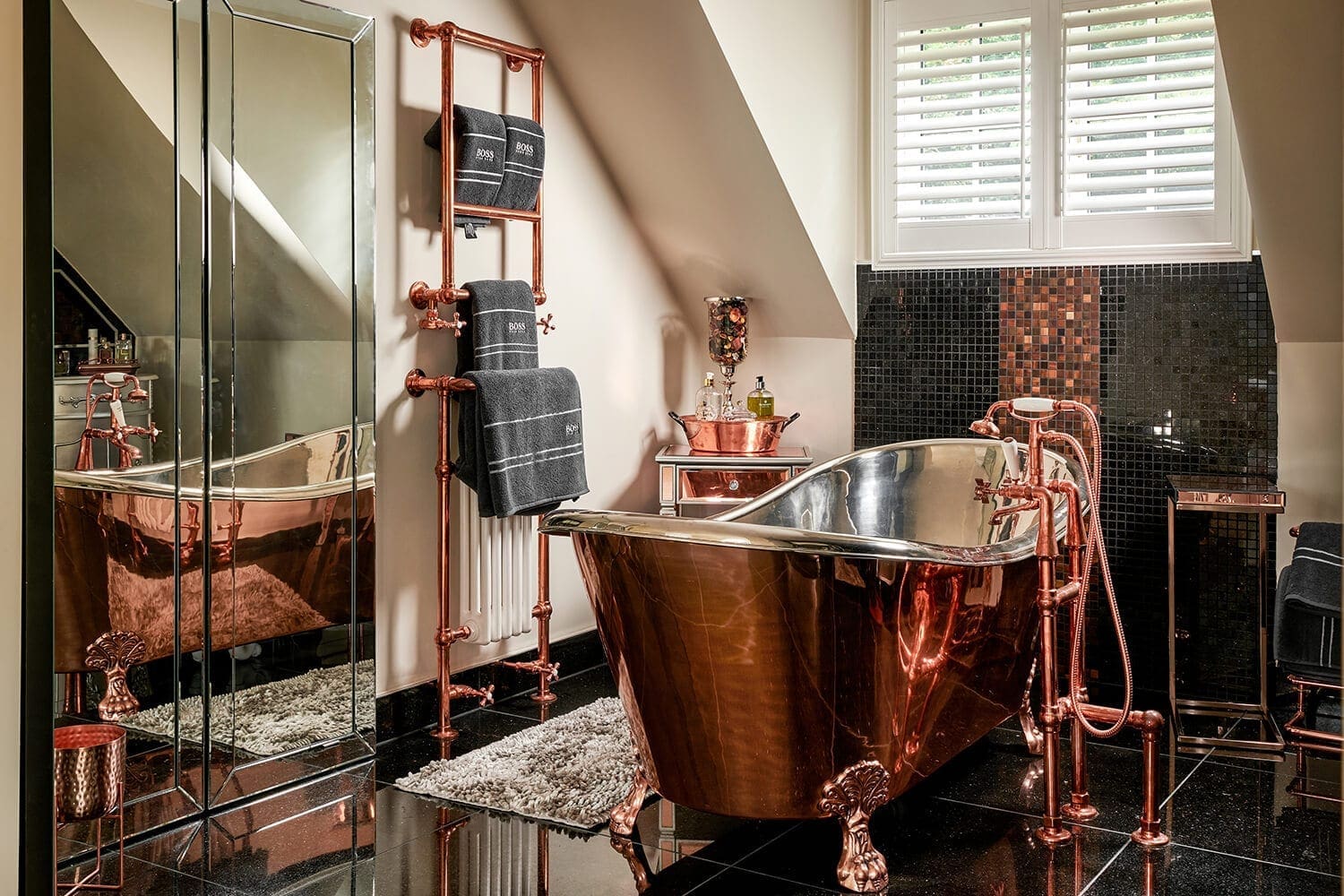 With over 30 years' experience, Rich Conlin and Paul Gibbs started 
The Loft Room
 to fulfil the need for luxury design and service in the loft conversion industry and now proudly work on homes across South West London, Surrey, Berkshire and Hampshire. 
Unlike most traditional loft conversion companies, The Loft Room was founded and now managed by two expert carpenters who set out to create bespoke spaces and offer an exceptional experience for their clients. Now, after building hundreds of lofts (and many more before The Loft Room), Paul, Rich and their team of architects and structural engineers have an extraordinary ability to turn any loft into the heart of their client's home. In the office, Rich's wife Melissa and his mother-in-law Maggie keep everything running smoothly ­­– ensuring this family-run business provides a unique luxury service like no other.
Gone are the days of loft conversions being a bland, purely practical addition to your home — the future is luxury, unique spaces that upgrade and add value. Not only are innovative designs aesthetically pleasing, but they can also provide solutions to common issues such as storage in small spaces. 
With an exceptional eye for detail and the right vision, even the most abstract spaces can be utilised optimally by incorporating chic and clever storage solutions which leave room for the finer finishes, rather than invading and taking over the space available. 
From sleek fixtures to luxurious furnishings, Rich and Paul's eye for design is second to none. In any space — whether it's a sumptuous countryside room or an indulgent bedroom with a luxury en suite — The Loft Room knows how to create enviable expansions that clients adore. 
Say Goodbye to Problematic Processes
Lusting after a bespoke loft conversion but dreading the thought of invasive builders traipsing through your home? The Loft Room understands that privacy is a necessity, not a luxury, for its clients. That's why they carry out all builds from the outside-in — working from scaffolds to guarantee minimal interruption to your home life. So, you can relax and continue your day as usual. 
Starting their careers as carpenters, both Paul and Rich know the loft conversion process like the back of their hand. So, when faced with a potential problem, they can act fast to quickly resolve it — meaning there is no need to expect any delays with your project, no matter how challenging the build might be. 
Designing with You in Mind
Design is personal, and you can count on The Loft Room to provide exclusive ideas. The team will work with you at every stage, so every thought — no matter how big or small — will be carefully considered to ensure you have a loft that is completely tailored to your needs and style. From initial enquiry to completion, The Loft Room's team of experts will be on hand to provide you with outstanding service. 
Luxury is just a call away, so 
get in touch 
with a member of The Loft Room's specialist team today via 
info@the-loftroom.com
 for a free consultation. Want to see one of their bespoke designs up close and personal? Contact the team today to arrange a free viewing of one of their finished lofts, where the homeowner will be able to showcase the space themselves!