Unlocking your home's potential: the benefits of a loft conversion vs moving house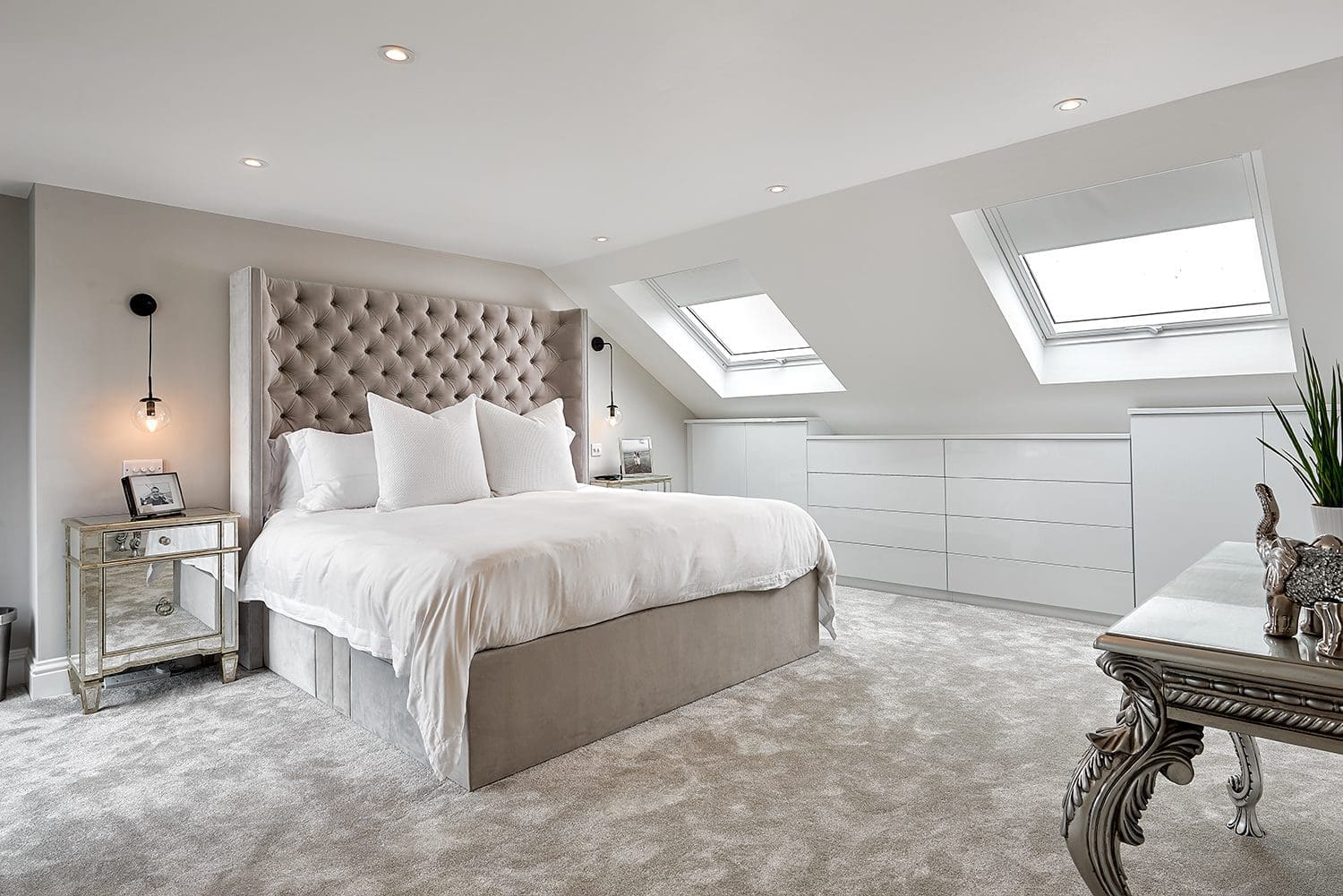 Thinking of moving house? Think again.
With skyrocketing house prices, climbing the property ladder feels like an insurmountable challenge in this market. The next rung remains just out of reach for so many, and even reaching it can be a considerable struggle. Plus, the sheer hassle of moving is an experience we'd all rather avoid.
So, what's the alternative?
While most individuals consider moving to secure additional space, there is an alternative that is often overlooked: a loft conversion. Instead of uprooting your life, you can effortlessly improve your existing space, property value and lifestyle. Recent studies have shown that loft conversions can add an average of between 10-23% to your home's value. This figure may vary depending on the whether a bedroom has been added to your home.
Is your current living space feeling a bit too snug? Imagine turning your unused loft space into a vibrant games area where kids and teenagers can unwind, or into that much-needed extra bedroom and en-suite for a growing family. If remote work has become the norm, why not optimise your workspace by transforming your loft into a productive home office? Need more ideas? Our gallery is brimming with inspiration to help you envision your new space.
Let's look at three key reasons why converting your loft is more preferable to moving to a new house…
Reduced disruption to family life
Firstly, moving is stressful. The excitement of having an offer accepted quickly turns flat when you then have to deal with solicitors, estate agents and removal companies. Moving can also mean more than just a new house: it could mean a new area, school or neighbours. Which won't necessarily be a good thing.
In comparison, the loft conversion process allows you to stay in your home with little disruption to your life.
Although many people are understandably wary of having builders in their home, they needn't be with a loft conversion. A good company will recognise how building works can unbalance your home and make it a top priority to ensure your experience is as pain-free and un-intrusive as possible.
With a loft conversion, the bulk of the work can also be done by going through the roof — so you won't have builders traipsing through your home.
Swift transformation with less paperwork 
Moving to a new house typically requires a minimum of six weeks from the point when an offer is accepted. However, it's important to acknowledge that this timeline is subject to a number of variables and this figure might extend significantly.
Converting a loft is more predictable. If your loft conversion specialist says it will be a six-week project, you can be reasonably certain that's how long it will take.
What's more, unlike a conventional extension, numerous loft conversions can be executed without the need for planning permission, provided they have minimal external impact. This advantageous aspect enables you to sidestep the often-time-consuming application process entirely.
Cost effective way to add value to your property
There are a number of substantial costs involved when moving house. From valuation, and conveyancing to estate agency fees and stamp duty.
But it doesn't stop there. You might also find yourself dealing with wasted expenses if a sale falls through, potentially leading to the burden of paying two mortgages simultaneously. Additionally, there's the financial aspect of physically relocating your belongings and carrying out renovations or decorations in the new property.
While loft conversions come with an initial investment, they are consistently recognised as one of the most valuable and cost-efficient methods for increasing your home's worth. Moreover, the benefits are tangible, unlike handing your funds to an estate agent and seeing no return.
So, why not consider staying where you are, minimising moving costs, and redirecting that money towards enhancing your existing property?
In conclusion, when weighing up the benefits, loft conversions emerge as the optimal choice over relocating, with reduced disruption, a faster implementation timeline, and a more cost-effective approach.
If you're enthusiastic about upgrading the capacity of your home through a loft conversion, get in touch with one of our specialists today. To do this, please fill out this form to schedule a free consultation or give us a call on 0800 002 9291.