4 Interior Design Trends for Spring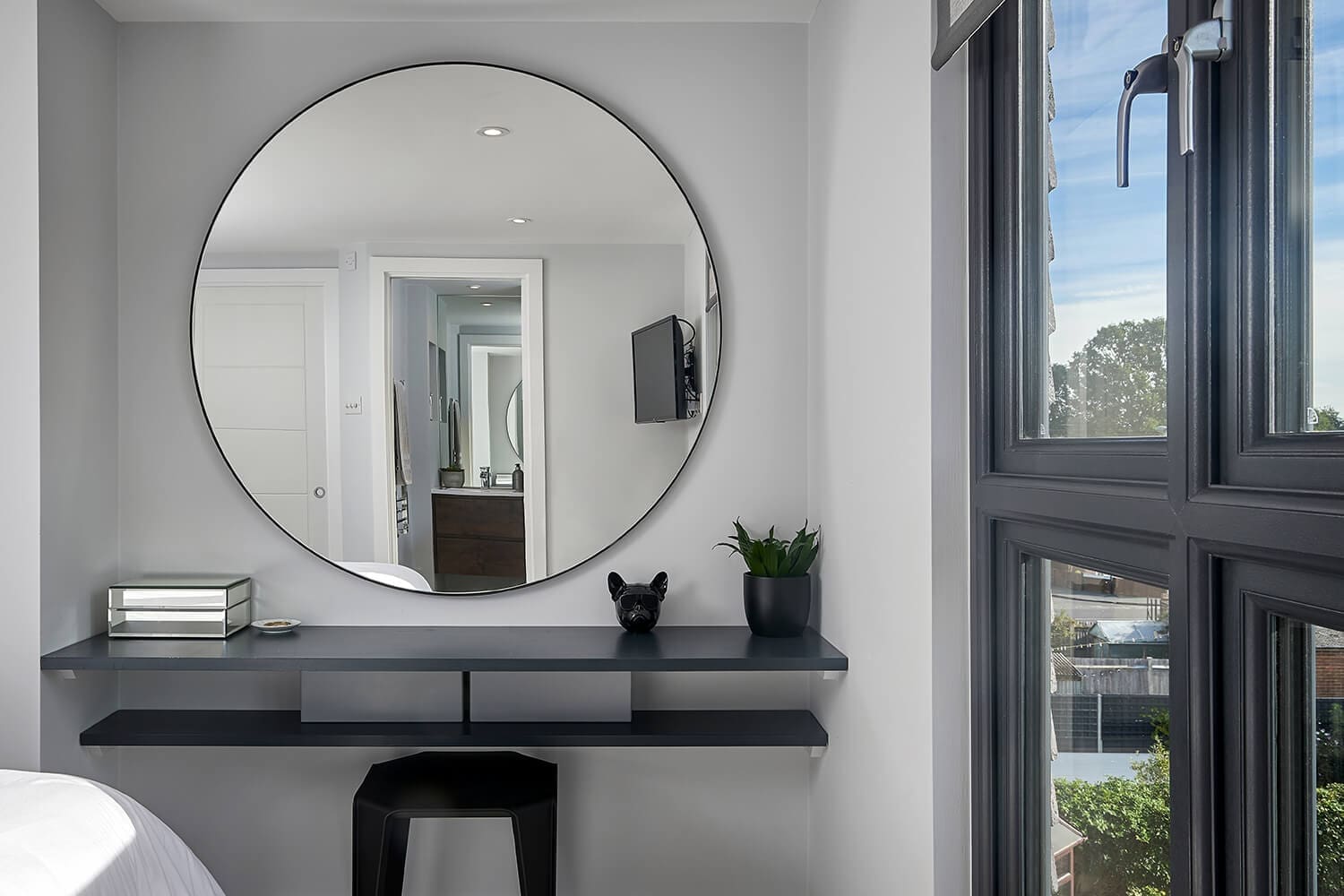 The changing seasons are an excellent excuse for switching up and revamping our homes.
So, with spring just around the corner, let us take a look at some of the key interior design trends we will see over the coming months…
1. Outside in
The days are getting longer and lighter, so it is only natural that we want to bring that spring-like feeling inside. More than ever, homeowners are looking to maximise the daylight in their homes by installing skylights and roof windows, which can flood even the gloomiest of properties with natural light. Both are a popular option for modern kitchen extensions, but they also work wonderfully in loft conversions, where they help create a light and airy space.
Our love affair with plants also shows no sign of waning. Indoor houseplants are a fantastic way to bring nature inside. Whether you opt for easy-care cacti and succulents, draped hanging plants, tropical palms or beautifully colourful blooms, they are sure to add a touch of vibrancy and colour to your home.
2. Japandi
In our blog, "Simple Ways to Bring Some 'Hygge' Into Your Home" we explore the timeless appeal of minimalism and Scandi styles that consistently dominate interior design trends, no matter the season. This time of year, rustic Scandinavian simplicity and 'hygge' merges with the effortless beauty of Japanese 'wabi-sabi' to create the hybrid 'Japandi' trend.
This less-is-more approach focuses on simple shapes and neutral, yellow-based colours as the minimalistic trend shifts away from cool greys in favour of warmer tones. With this stripped-down aesthetic, furniture feels comfortable and inviting, and showpieces are traded in for pared-back pieces and considered choices. Think clean lines, uncluttered spaces and a subdued, calming colour palette complemented by weathered woods and stoneware and ceramics in faded tones.
3. Cottagecore
If the word 'minimalism' screams boring to you, then the 'Cottagecore' trend is likely to be right up your street. Cottagecore embraces quaint prints, pastel colours and cutesy ornaments and could not be more different from the simple Japanese and Scandi styles. This trend brings together the common need for cosiness and comfort with a touch of elegance and quirkiness that is more British than Scandinavian.
Perfect for period properties or country cottages with bags of character, this style blends beautifully with existing features such as exposed beams or original floorboards. But it can also be recreated and feel right at home in a newer house by mixing traditional touches such as parquet flooring and vintage furniture with more modern home comforts.
4. Flexible spaces
Yet, the biggest trend this spring will be driven by our 'new way of working'. Although many are starting to take tentative steps back into the office, the world of work is unlikely to look exactly the same as before the pandemic. Working from home will be a permanent fixture for many, at least for some of their weekly working hours. As such, our homes will need to be flexible spaces that transition seamlessly from living to working. If you're looking for inspiration or ideas on creating a functional office space in your loft, check out our blog post.
A loft conversion offers the perfect solution — a multi-purpose hideaway tucked away from the hustle and bustle of the rest of the house. One minute it can be an office; the next, a snug. And, occasionally, even a guest bedroom thanks to clever design tricks and multi-functioning furniture.
Painting the wall where your desk sits a darker tone to the rest of the room will differentiate the office space from the living area. You can also zone the different areas with rugs, artwork, lighting and plants. And for the perfect video-call backdrop, why not try a gallery wall?
Whether you are looking to turn an existing loft space into a bright and airy room with a non-intrusive Velux loft conversion or completely transform your attic with a rear dormer extension, we can help. Browse our photo gallery today for some design inspiration.